Achieving Digital Transformation for business — Changing Results
When our customers succeed, we succeed, even in the most challenging environments and circumstances.
Sending everyone home to work meant helping customers enable urgent and secure remote connectivity and collaboration from anywhere, on any device, almost overnight. When protecting the health and well-being of employees and visitors became a top priority, smart technologies and our Connected Buildings expertise made it happen. Faced with unanticipated disruption in a year like no other, businesses partnered with us to optimize network performance and ensure long-lasting business resiliency.
Ready to make your digital transformation a reality? See how our worldwide team of more than 2,700 experts helped organizations respond, retool, and reimagine their businesses. We can do the same for you. View our Customer Case Studies.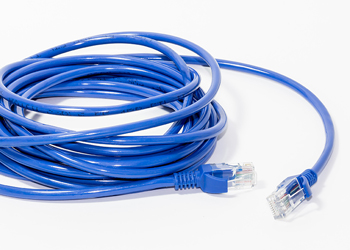 50,000 Patch Cords in Two Days
A large financial services company, and longtime Black Box customer, called us on a Saturday with an urgent request. The company needed 50,000 CATx patch cords delivered to their east coast headquarters by Monday. The cables were going to be used to enable remote workers. The Black Box team dropped everything and went to work immediately. The team sourced and shipped nearly 40,000 cables from our own technology products division warehouse and the rest from other suppliers and other Black Box inventories. To accomplish this two-day turnaround took an incredible team effort, especially over a weekend. The cables arrived as promised on Monday morning, and the company was able to set up its remote workforce.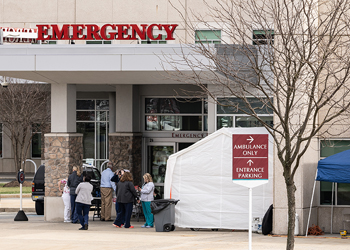 Triage Structured Cabling in 8 Hours
Like its counterparts around the country, one midwestern health system was setting up outdoor triage tents to test and assess patients in a safe area. The hospital called Black Box for our expertise in cabling, but they had one request: the project had to be done in eight hours. Black Box quickly installed the heavy-duty, outdoor cable in just one day and provided emergency support for move, add, and change requests.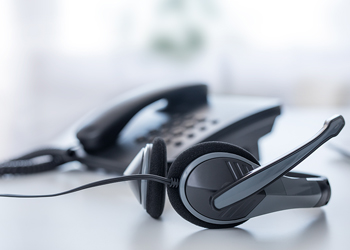 Turning a Clinic into a Hospital
One major healthcare system with four hospitals and multiple clinics is in an area hit particularly hard by the COVID-19 pandemic. The state and the Centers for Disease Control asked the system to turn one of its former hospitals, utilized as an outpatient clinic, back into a hospital to accommodate 102 COVID-19 patients. Black Box helped by installing two UG 50s to the existing NEC SV9500 IP system to support phones in the patient rooms and nurse/admin stations.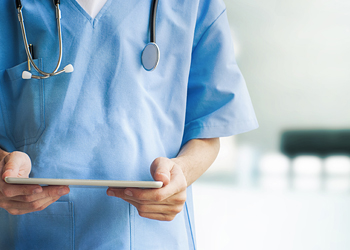 Remote Contact Center in Hours
In preparation for a surge in COVID-19 cases, a major metropolitan university/teaching hospital system needed to update its contact center. One of our full-time, on-site technicians managed to squeeze days of work into hours to accommodate the request. Six other on-site Black Box techs set up a command center and phones in the outside triage areas. In addition, another tech spent a weekend on the phone helping hospital staff enable remote working and remote call forwarding.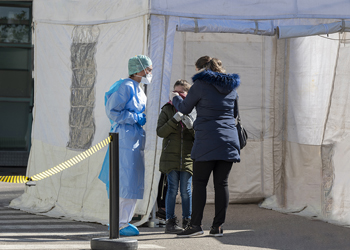 Emergency Triage Centers in 1 Day
A major hospital system and current Black Box client called on us to help them set up multiple triage tents at several locations. The tents required running armored cable, setting up wireless access points, adding cameras, and more. The problem was the hospital needed the project to be done in one day instead of the initially requested three days. Black Box accomplished what was thought undo-able and now has techs stationed on-site as an extension of the hospital IT staff.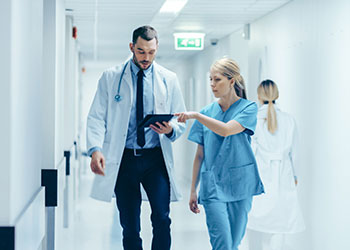 Multi-institutional Healthcare Provider Deploys Electronic Medical Record System
One of the largest healthcare delivery systems in the nation needed to understand the current network infrastructure at almost 200 locations in 22 states before launching their electronic medical record system. Black Box designed and deployed standardized processes for assessing infrastructure, resulting in a faster, more accurate audit than internal teams could manage.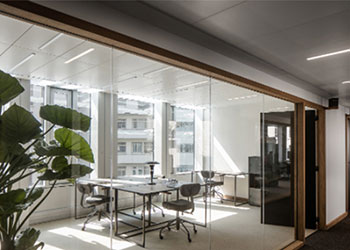 European Co-working Company Builds Business with Black Box
Providing luxurious, high-functioning office space with the latest IT and support is the foundation of a European co-working company's business. When installation at their latest location went awry, Black Box jumped in to complete the job in just 6 weeks, becoming a trusted partner for future locations in Europe and the United States. Read the full case study.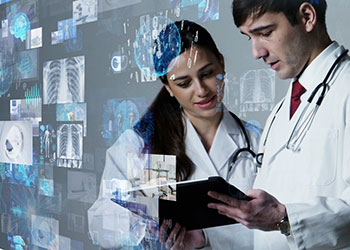 Pharmaceutical Manufacturer Upgrades Network 3 Years Ahead of Schedule
A global pharmaceutical company knew their legacy network configuration lacked the capability to handle masses of health data projected in coming years. Internal teams anticipated it would take 4 to 5 years to upgrade their 7 sites and over 350 switches. Black Box's team completed the network upgrade in 1.5 years, $500K under budget.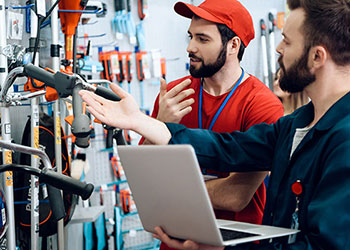 4K Cameras Capture Thieves — Cutting Losses by $1B
To enhance security and reduce loss, an international home improvement retailer wanted to upgrade its analog security cameras to high-tech, IP-based 4K cameras. They turned to Black Box, a trusted partner of more than two decades, for the large-scale, enterprise-wide rollout resulting in a reduction in losses of $1B. Read full case study.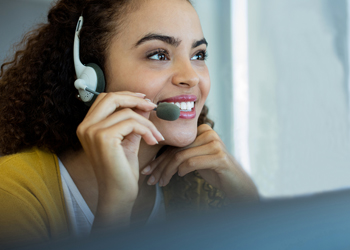 One Day Turnaround for Remote Calls
A professional association sent 250 employees to work at home during the pandemic. Unfortunately, what happened was more like pandemonium. Because all employee direct numbers had to be forwarded to ring a new number, the association was using two paths for every call and quickly ran out of call paths. The result was constant busy signals for members and employees. The association reached out to Black Box on a Thursday afternoon, by Friday, we provided 10 "test" SIP call paths over the customer's existing Dedicated Internet access. We also arranged a call between vendor engineering, the association, and the SIP service provider. By Monday, we were able to activate 150 SIP call paths. In a matter of hours, the client was able to place calls using the new SIP call paths. The client was happy, and we concentrated months of work into days.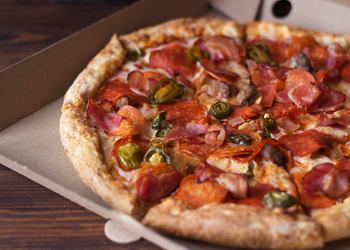 Contactless Pizza Delivery/Pickup
An international pizza chain knew COVID-19 was going to affect its business. The customer anticipated an overload of delivery orders concurrent with a reduction of in-restaurant employees as all walk-in business is virtually eliminated. The company wanted a way to optimize in-store order efficiency as the number of employees was reduced as well as enable failover to another store in case a store is unable to open. The company reached out to us. The solution was a CPaaS system that enables Short Message Service (SMS) texting as well as routing customer phone calls for ordering through an automated Interactive Voice Response (IVR) system. The IVR was configured to send text messages when the pizza leaves the stores and the driver arrives at the doorstep to leave a pizza enabling contactless delivery.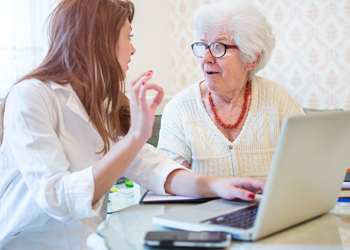 Install Critical Phone System in 48 Hours
A national elder-care home in Tennessee experienced a communications crisis during the COVID-19 pandemic. The facility's aging phone system completely stopped working and left clinicians, administration, and patients with no service. This was a critical communication failure, especially as families could not contact their loved ones by phone. Black Box received the call for help on a Thursday. By Saturday, the facility had a modern communications system installed and by Sunday 100 percent of the phones were operational.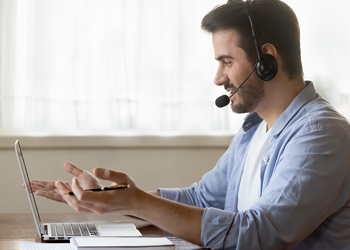 Softphones in 48 Hours
Due to the COVID-19 pandemic, a premier healthcare provider in the mid-south had an urgent need to implement a work from home strategy for its financial and support teams. The healthcare system contacted Black Box for help. Within 48 hours of receiving the order, the healthcare system had remote worker licenses (softphones) and was able to maintain business continuity for its work from home team.
Expanded Contact Center by 250%
Black Box recently finished outfitting a new healthcare help desk with a Cisco contact center. The center was not open long when COVID-19 hit, and all the agents were sent home. The company called us, and we made remote access happen with the right devices, software, and licenses, etc. In addition, we helped the company increase their network bandwidth to accommodate the remote workers. What started as a 100-agent center supporting nationally known healthcare systems is now a 250-agent center handling emergency COVID-19 calls.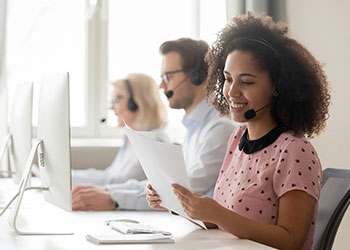 VOIP Solution Leads to HIPAA-Compliant Remote Connection
A medical practice consortium turned to Black Box because of the high-latency and poor voice quality in their VOIP connection. Black Box solved the initial issue implementing an MPLS network and found solutions for their outdated PBX and security vulnerabilities, lowering network costs while resolving HIPAA compliance issues.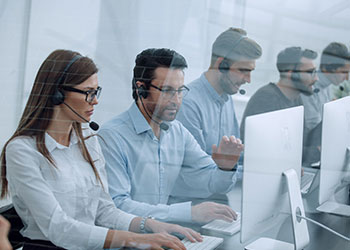 Healthcare Provider Updates to Scalable Voice Services at 70% of the Cost
A nationally recognized multi-site regional medical treatment facility in the Northeast was using outdated voice technology lacking redundancy or scalability. Black Box migrated their voice services seamlessly at 8 locations, delivering 2,000 SIP call paths over a redundant MPLS network while reducing service costs by 30%.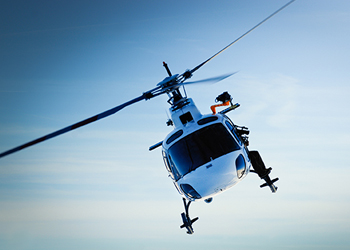 Remote First Responder Agents in 10 Days
One of the largest providers of emergency air medical transportation in the U.S. has developed a strategic relationship with Black Box over the years. Because of the "first responder" nature of the business, the company's two contact centers, which we installed and continue to support, are highly sophisticated and are more like a command-and-control center than a typical call center. We had just started working with the company on a project designed to strategically locate 30 remote agents in different areas of the country for improved disaster recovery when COVID-19 hit. In just ten days, which included global shipping, we provided everything needed (hardware/software) to connect remote agents across the country over IP to the main UC systems.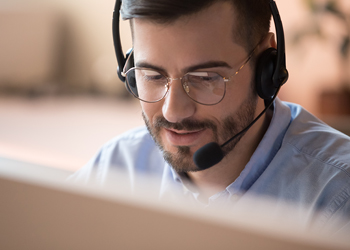 Insurer Goes Remote in 48 Hours
A large insurance underwriter in the Midwest is an essential business and could not shut down during the pandemic. To protect employees, the company wanted to send 300 call center agents home to work. But because of the nature of the business, the company did not have a remote working model in place but rather an extremely secure premise-based system, which Black Box had installed and continues to maintain. The company contacted us for an immediate solution. Within 48 hours, we were able to quote and process 300 softphone licenses and had our technicians install the system remotely. We also provided remote training for the agents as well as all project management for the new system.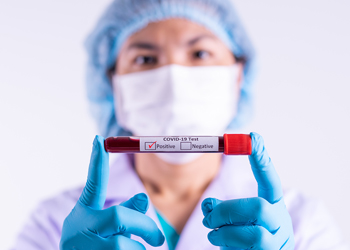 Remote Work for 100 COVID-19 Engineers
A large pharmaceutical company had been working round the clock to produce COVID-19 tests. The company produced two million tests in just three weeks. But as the pandemic worsened and spread, the company had to enable remote working for one hundred of its engineers. They called Black Box. We were able to implement a home-agent solution and reprogram their UC from a premise-based model to a remote model.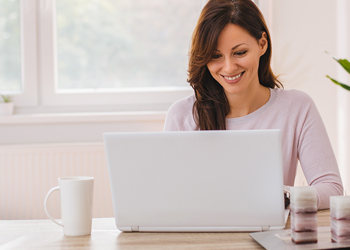 Enabling Remote Work
Clinicians at one major metropolitan hospital system are on the front lines and report to work every day. But the healthcare system wanted to protect administrative staff not involved in patient care. The system contacted Black Box and within a few days we procured and implemented 130 Multiline Client Mobile licenses to enable remote working.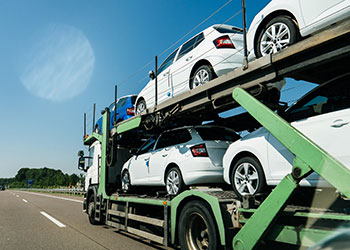 Automotive Company Reduces Carrier Service Costs by 10%
An automotive company was struggling to manage multiple carrier service providers across 100 locations with their small team. Black Box provided a carrier-managed service program with dedicated project management to drastically improve their results and reduce annual costs by 10%.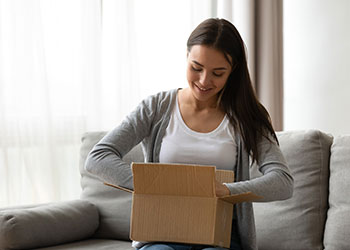 Black Box Provides Calero Expertise While Reducing Retailer's Carrier Cost by 30%
A major national retailer's team was using Calero software as a communication management tool with little internal staff experience. Black Box provided Calero expertise and consulting services to reduce annual carrier-managed service costs by 30% through 2 FTE reductions.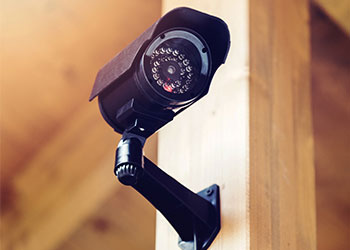 Black Box's PBX Security Solution Saves Manufacturer $38K
Security issues in a global manufacturer of home cleaning supplies' legacy PBX system led to international fraud. The previous maintenance contractors were unable to resolve the issue. Black Box stepped in to help consolidate them into a new UCC system with added features at a lower monthly cost and $38K in maintenance savings.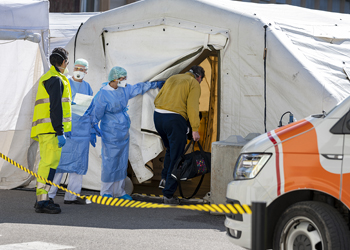 2,000 Mobile Devices in 2 Days
In preparation for COVID-19 cases, a major healthcare system with three hospitals and 400 plus clinics was setting up triage tents in the parking lots of its hospitals. The Director of Telecommunications called Black Box and placed an expedited order of 2,000 mobile communications systems, including licenses, for its workers at the three hospitals. They requested that the materials be shipped immediately. The Black Box team powered through the request, and all the communications sets arrived at the three hospitals two business days after the request came in.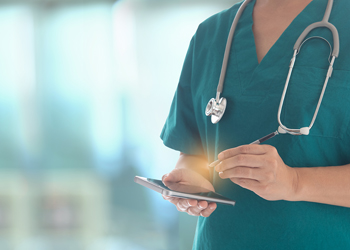 Wi-Fi in New Patient Areas
With the surge of cases in the pandemic, one university hospital, like others across the country, created new areas specifically to treat COVID-19 patients. Black Box helped enable wireless communications for doctors and nurses with a very expeditious expansion of the hospital's existing DAS as well as handling carrier engagement.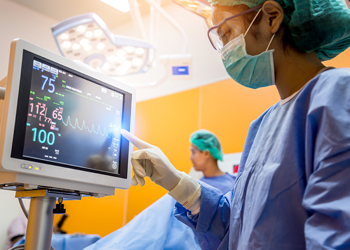 RTLS for 100% Isolation Units
The COVID-19 pandemic is challenging healthcare workers in unimaginable ways. One hospital system needed a way to track both equipment and staff, particularly in new COVID-19 100 percent isolation units. Black Box stepped in and provided a new RTLS. The system is designed to reduce the hoarding of critical equipment assuring infection control and supporting excessively high utilization numbers. In addition, the system supports clinician handheld devices being used in triage areas and hospitals.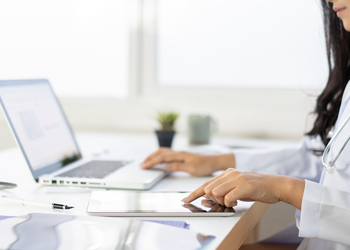 Triage Patient Assessments
Black Box helped one southern hospital enable communications in outdoor triage tents and specially designated drive-through areas in parking garages. We installed Wi-Fi so the clinicians could assess patients with handheld devices. They also used the Wi-Fi to set up web meetings with doctors using computer-mounted cameras.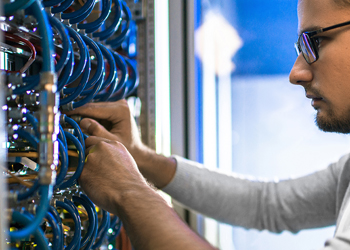 Urgent Cellular Services
A major metropolitan university hospital greatly accelerated its planned opening of a newly constructed 1.5-million-square-foot hospital building from 12 months to just a few weeks to accommodate demand for healthcare services during the pandemic. The hospital system outlined how it wanted to bring 240 new patient beds in 120 patient rooms on five floors into immediate operation. Black Box had planned to deploy critical cellular voice and data communications over several months. Instead, Black Box delivered cellular services throughout two emergency department floors and three patient floors in just 12 days, two days ahead of the urgent deadline.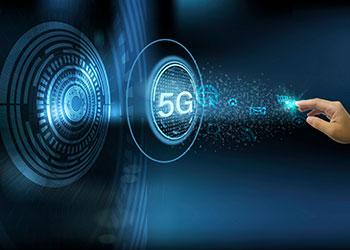 Financial Services Company Gets 5G Coverage Even Under Ground
A major financial services company needed to provide reliable cellular phone coverage at its facilities across the nation, including below-ground tornado shelters at locations in the Midwest. Black Box provided a turn-key solution, engineering and installing a DAS and engaging wireless service providers, so staff and guests could bring their own devices for 5G coverage.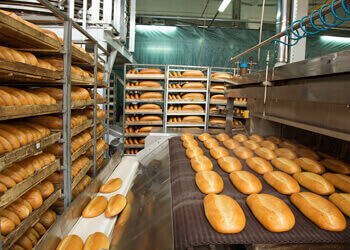 Secure Laptops for Remote Workers
One of the largest bakeries in North America is known for its popular brands, freshness, and quality as well as its commitment to its employees. To that end, the bakery ordered 100 laptops to enable employees to work remotely and to ensure business continuity in case of prolonged COVID-19 disruption. The supplier put the shipment on hold reserving the laptops for government and healthcare clients. The bakery made its case that it was also essential in terms of meeting increased consumer demand and feeding the country, but to no avail. So the bakery reached out to us for assistance. Due to our strategic relationships, we were able to secure 98 remanufactured laptops that the bakery will use to replace those that fail in the field.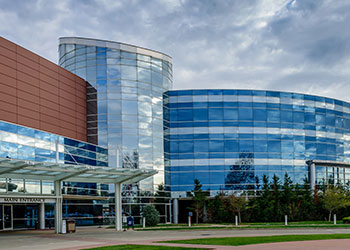 Hospital's HIPAA Maintained Remotely At $1.2M Value
A Top 5 North American hospital network turned to Black Box to provide employees with secure, HIPAA-compliant remote access via cloud management. Results included potential reallocated hospital space, lower business risk, additional remote work opportunities, and a $1.2 million recognized value for investment in security devices.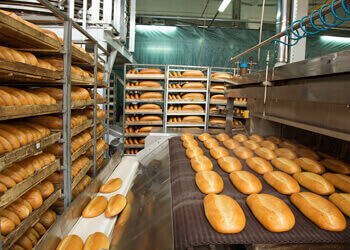 Baking Conglomerate Optimizes Network for Large-Scale Acquisitions
A series of large-scale acquisitions over 20 years created several large, disparate, expensive networking systems for this baking conglomerate encompassing 27 brands. Black Box created an optimized and consistent network across all their IT facilities, decreasing the time and expertise needed to maintain the system and ultimately decreasing TOC.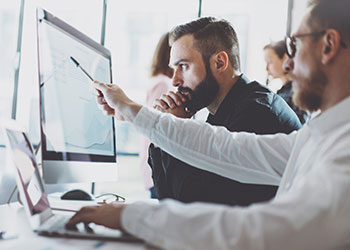 Financial Institution's New Network Saves $2B
A large, national financial institution reduced its network maintenance costs by $2 billion over
3 years by optimizing its 70,000-server, 20,000-location network with Black Box. The previous multi-tiered, highly complex system was slow and costly. Working with Black Box increased security and speed while reducing downtime. Read the full case study.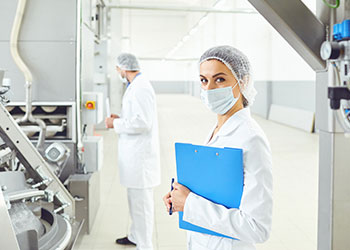 Manufacturer's Network Optimization Saves $3M
A large food manufacturer turned to Black Box for help optimizing its network, upgrading its unified communications system, and supporting them after installation. The result was enhanced security and efficiency that lead to a projected savings of approximately $3 million.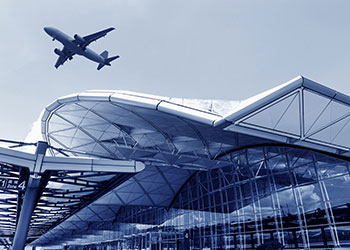 Airport Foils Ransomware Attack
A large, North American, international airport, decided not to pay on a ransomware attack. Instead, they turned to Black Box. Our experts isolated the "infection," procured new equipment, rebuilt the network, and reinstalled data from backups. The resulting value totaled over $2 million. Read the full case study.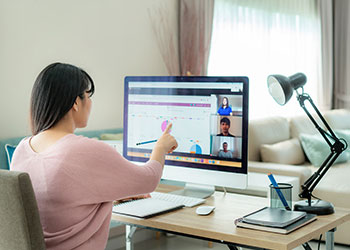 Municipality Adds Secure, Remote Access; Gains $1.1M In Productivity
During the lockdown, at a Northeast municipality employees couldn't access files and applications remotely due to the absence of security features. Black Box provided a security platform that protected access to data for all users, devices, and applications. The result was a $1.1 million gain in productivity — plus millions saved by thwarting security breaches and ransomware attacks.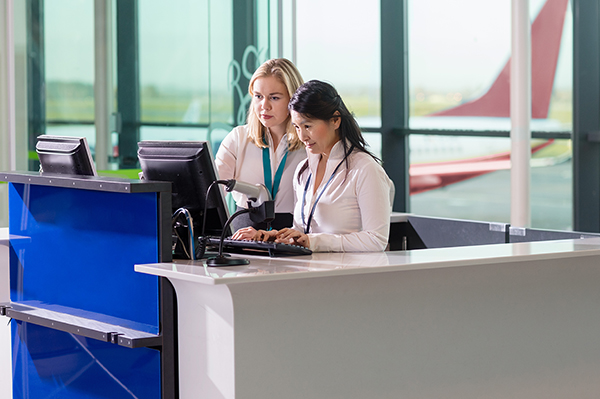 Pandemic-Safe NOC for Miami Airport
When the pandemic hit, the Black Box team faced the daunting challenge of how to quickly transition Service-Desk Agents to a remote and socially distanced work environment, yet continue to provide mission-critical network and communications services with no disruption for the Miami International Airport. The team seamlessly cut over to a customized cloud-based solution and realized significant annual cost savings and a major reduction in call waiting and queue times. Read the full case study.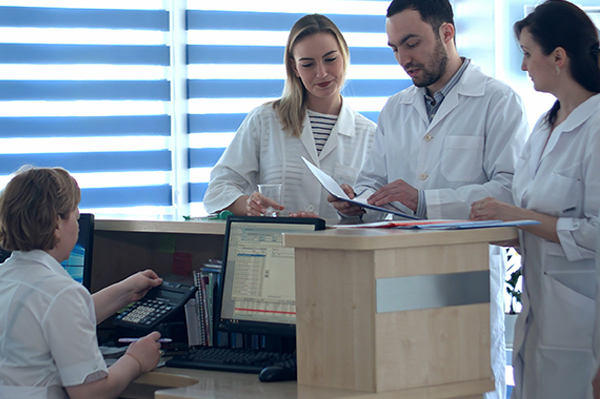 Centralize 300+ Disparate Healthcare Networks
A growing healthcare consortium needed to simplify and consolidate 300+ homegrown field office networks for manageability, agility, and HIPAA compliancy. By leveraging Black Box's expertise and national service teams, they received a centrally managed, integrated SD-WAN network that mitigated risk, met all HIPAA requirements, and guaranteed 99.999% uptime. Read the full case study.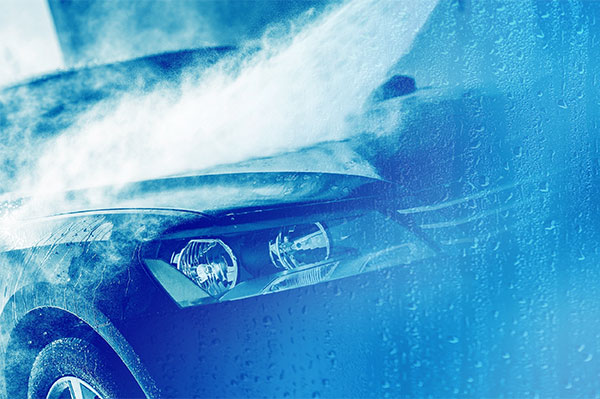 Centralize and Secure Complex, Segmented Network
A growing software/hardware technology company catering to carwash retailers need to integrate its highly complex, highly segmented enterprise network. Adding to the challenge was PCI data compliance and simplified, centralized network management with a small IT team. The solution was an SD-WAN that was secure, manageable, and provided 99.999% uptime. Read the full case study.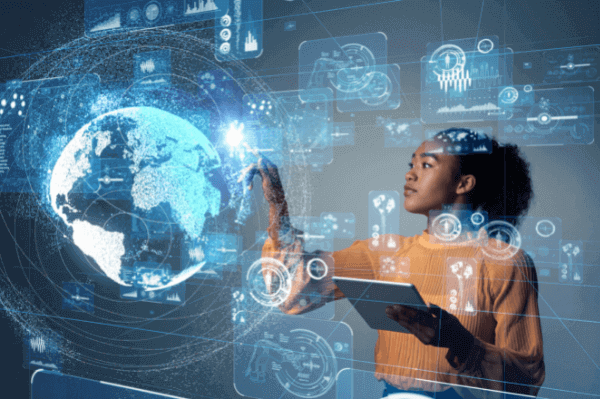 Multinational Clients Get a Wireless Network Refresh Done Right
Two multinational clients required a complete network refresh to transform their wireless-user experience across 400+ locations around the world. Black Box engineers worked closely with their technology partners to meet wireless network design requirements for both clients, including surveys, remediation plan, predictive design, installation, validation, Day 2 support, and the decommissioning of existing legacy systems. Each client's wireless refresh resulted in a well-designed, future-ready network that will lower costs, boosts operations, and encompass business values. Partnering with Black Box the clients receive ongoing support and monitoring for network health from one trusted partner for uniform, repeatable roll-out, and a consistent experience across all locations. Read the full case studies.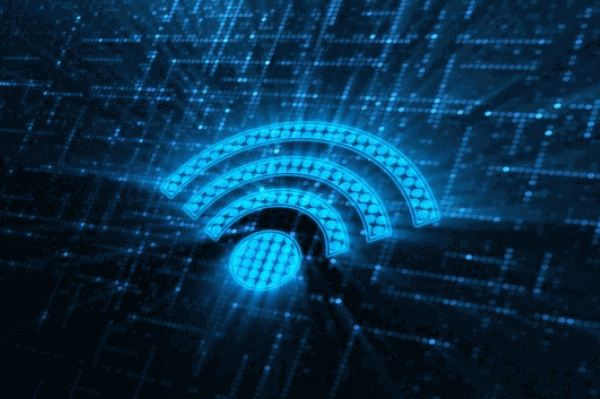 Complete Network Optimization for $1M Cost Savings
When an IT client required a complete wireless refresh across 2,173 locations for a major home improvement retailer, Black Box stepped in to provide a dedicated 24/6 PMO team for a cost-effective, global deployment and installation. The installation included site visits, bills of materials, photos, workbooks, updated floor plans, and Q/A reports. Black Box's familiarity with the retailer and existing relationship enabled the team to fortify and improve the wireless network for customers and employees alike, while optimizing for consistent high quality outcome across all locations. Entrusting Black Box's equipment familiarity saved the client $1M in direct savings while providing an agile wireless network that supports future efficiencies. Read the full case studies..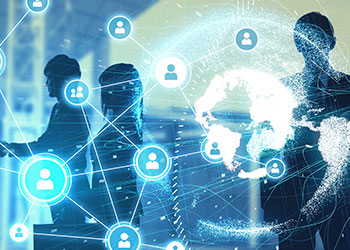 Global Leader in Next-Generation Digital Services Seeks Black Box for MSP
The client for a multinational IT and business consulting company needed 24x7x365 managed services for network on-site support at 14 locations across North America and Latin America. The company tapped Black Box to provide over 150 full-time resources delivering LAN/WAN support, network configuration, installation, and management.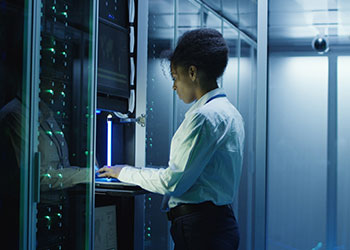 Technology Company Launches 3D and VR Experiences
A global technology company had a vision for creating leading-edge 3D and VR experiences for sports enthusiasts. They partnered with Black Box — who had been supporting them for over 25 years with localized MSP and global IT deployments — to provide on-site design and installation. Read the full case study.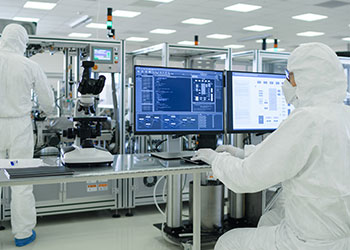 Pharmaceutical Company Saves $1.3M with Optimized Wireless Environment
Black Box supports the entire IT and communications infrastructure for a global pharmaceutical company with more than 20,000 users at 23 sites. Over 12 years of experience with the organization helped us optimize their wireless environment to save $1.3M and migrate 25,000 users to an IP-based telephony. Read the full case study.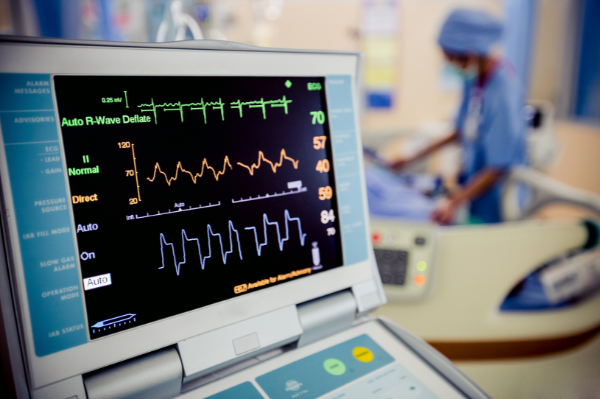 Hospital Slashes Communications Costs, Consolidates Services, Retains Talent
A large hospital was tasked with synergizing its operations and communications all while working under one vendor. Black Box stepped in to deliver the golden triangle of people, processes, and tools to create a centralized communication system. The result was a predictable financial model, efficient operations, skilled personnel, and proven disaster management. Read the full case studies.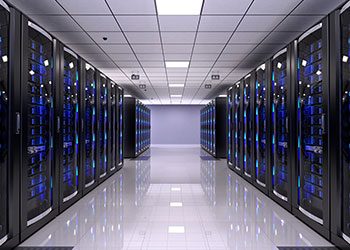 Global Data Center Services Client Builds Two Hyperscale Data Centers
A Global Data Center Services Client needed two hyperscale data centers to support their strategic plan and enable applications and services to billions of people worldwide. Black Box provided a holistic suite of services to construct and maintain the data centers, which include 20,000 server cabinets and enough fiber cabling to reach from California to Sweden. Read the full case study.