CX Webinar: Learn from the CX Experts
The Great Resignation and CX: How to Use Technology to Empower Super-Hero Agents
How you attract, train, and retain customer service agents is now more crucial than ever. Working from home, providing meaningful outcomes, and working for a company that doesn't share their worldview makes retention hard.
We all know technology and automation themselves don't deliver great customer service. Empowered, motivated agents do. That's why we're inviting you (and your team) to this webinar.
Here are some eye-opening stats on just how important it is to your customers and to you.
The Customer Point of View
96% agree customer service plays a vital role in their brand loyalty
87% would make another purchase if their previous experience was very good
The Business Point of View
87% believe traditional experiences aren't enough to satisfy customers
80% are now investing in the omnichannel experience 1
Join Black Box and our panel of CX experts for a lively, 45-minute discussion of how you can use technology to empower agents to be CX super heros and covering topics such as:
CX tools are evolving as more agents work permanently from home.
Use technology to resist the urge to micro-manage agents.
Improve outcomes with analytics-driven coaching and rewards.
How "CX gamification" plays out.
Technologies agents can use to directly impact customer loyalty.
Hear real-life stories about how to compete nationally for quality agents.
Meet the Panelists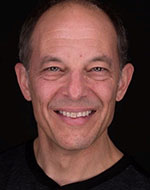 Brian Trampler
CX Senior Product and Strategy Manager, Black Box
Brian has been in the collaboration and communications space for more than 20 years as a global help desk manager, technical sales engineer, technical account manager, and as a senior product manager with video-centric collaboration and A/V experience.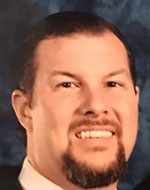 JD Ackley
CX Solution Architect, Black Box
JD brings more than 20 years of CX mastery at a large retail organization to the Black Box Customer Experience engagement team. A seasoned professional, JD's background covers every aspect of CX technology spanning contact centers of all types, UC, compliance recording, WFM, gamification, IVR, stress testing, and monitoring/pioneering advanced cloud solutions. He currently services clients in all vertical evolve their contact centers.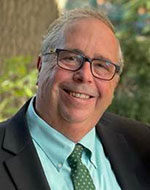 Dennis Hauser
CX Solutions Architect, Black Box
During his CX-centric career, Dennis Hauser has been on all three sides of the desk; 15+ years successfully managing contact center operations for both private and public sector organizations; 15+ years as contact center subject matter expert for a global telecommunications vendor; and 6+ years with an internationally recognized professional consulting firm specializing in contact centers and telecommunications.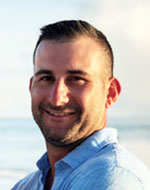 Zach Jones
CX Solutions Architect, Black Box
Zach Jones specializes in providing strategic solutions that transform the way companies do business designing end-to-end experiences, and omnichannel technology integrations to optimize CX journeys. For more than 15 years, Zach has been providing UCaaS/CCaaS/Collab solutions and crafting holistic and strategic solutions that align business needs and goals for large and small customers in many different industries.