POE Cabling: What You Need To Know, Part 2
In Part 1 of this blog, we discussed PoE cabling types, standards, and safety. Here in Part 2 we explain how to test PoE cables and connectors for compliance and safety, how to choose PoE cable, and we also list a wide range of Black Box PoE cables to suit your application.
Make the Grade: Testing for Compliance
When you choose your PoE cable and connectors, be sure to test them for safety and compliance to established standards.
Testing Your Cable: Safety Matters
PoE cabling carries data and power. Non-standard bare copper cable has potential performance and safety risks. Copper Clad Aluminium (CCA) cable is less expensive than all-copper cable, but CCA cable's DC resistance generates more heat and lower voltage during PoE and PoH applications.
To identify standard copper cable, check the UL holographic label (see Figure 4) on the outside of the cable packaging. Every Box of UL listed cable requires a Holographic Label; if there has no label, the cable may not comply with NEC standards.
Not only is the CCA conductor sub-standard, but also the cable's material can't pass flame spread and smoke generation limits. This poses a safety concern, especially in a PoE application.
Figure 4. UL holographic label, UL
When you test DC resistance unbalance using a cable a nalyzer to detect non-standard bare copper wire, CCA cable fails this test. Note: ISO/IEC 11801 ed. 2.2 provides DC resistance unbalance test limits for the channel and permanent link definitions, while ANSI/TIA-568-C.2 only provides test limits for the channel definition.
Passive PoE does not perform a handshake protocol before sending power to the devices. It usually operates at 24V for a camera or other device that does not comply with the 802.3af or 802.3at standard, so the equipment will not be powered at the proper voltage or current. A voltage input that is too high could permanently damage the device.
Testing Your Connector: PoE Tested RJ-45 Connector
IEC 60512-99-002 is the endurance test for unmat ing under electrical load. Unmating a jack-plug connection while transmitting PoE power produces an arc within the spark gap as the current transitions from flowing through conductive metal to air before becoming an open circuit. Erosion on either the jack or plug contacts results in an unreliable connection. The RJ-45 connector falls into this test criteria: IEC 60512-99-002 specifications for support of IEEE 802.3bt Type 4 power over Ethernet at 90 watts.
Unmating connectors under an electrical load test up to 2 A per conductor at 55 VDC and 25 x 2 (polarity reversed), 50 cycles total engaging and separating cycles test are performed at initial cycle (50 times) and final cycle (50 times), Figure 5. Note: There is a mixed gas aging process (which can cause corrosion on the connector) between the initial cycle and the final cycle.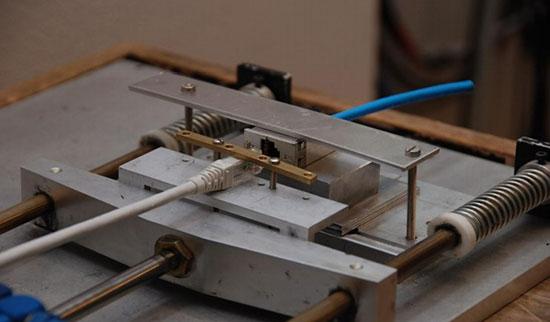 Figure 5. Mechanical operation under PoE Plus load, BICSI
Some of the RJ-45 connectors will no longer operate correctly because a damaged connector's resistance in state 0 and state 1 exceeds 20mΩ due to the added PoE Plus loads, the contact plating of gold thickness lower than the 50.00µm will not pass the testing
Putting It All Together
Power over Ethernet (PoE) technology eliminates the need for power supplies at hard-to-access locations. Use PoE for your IoT devices in applications ranging from tight indoor installations to outdoor IP security cameras and lighting. Several types of PoE standards exist today, including PoE, PoE+, PoE++, PoH, UPoE, and UPoE+. Consider compliance and safety when choosing your PoE cables and connectors. Black Box can help. See our recommendations for selecting the right PoE cable for your installation below.
Selecting Your Cable: Ready, Set, Go!
The TSB-184-A standard states that cables smaller than 28 AWG should not be used to support power delivery. Choose Category 6A or higher 4-pair balanced twisted-pair cabling for new installations delivering remote power.
Trust Black Box for Standards-Compliant PoE Cables for Your Application
Black Box offers customized CAT6A LP patch cords with PoE RJ-45 connectors in several colors, as well as LP bulk cables that comply with UL standard. Contact Black Box experts for a PoE cabling solution for your cabling installation today!
Related Products
Bulk cables
Black Box P/N
Structure
Category
Jacket Ratings
UL Listed
Color
TAA
EVNSL0611A-1000
Shielded (F/UTP)
Cat6
CMP
CMP-LP (0.6A), 90°C, supporting up to 120 watts
Blue
TAA Compliant
EVNSL0612A-1000
Gray
EVNSL0614A-1000
Yellow
EVNSL0615A-1000
White
EVNSL0616A-1000
Red
EVNSL0617A-1000
Green
EVNSL0618A-1000
Black
EVNSL0619A-1000
Purple
EVNSL0620A-1000
Orange
C6ABC51S-BL-1000
CAT6A
Blue
C6ABC51S-BK-1000
Black
C6ABC51S-GY-1000
Gray
C6ABC51S-WH-1000
White
C6ABC51S-GN-1000
Green
C6ABC51S-YL-1000
Yellow
C6ABC51S-RD-1000
Red
EVNSL0601A-1000
Shielded (F/UTP)
Cat6
CMR
CMR-LP (0.5A), 75°C supporting up to 100 watts
Blue
TAA Compliant
EVNSL0607A-1000
Green
EVNSL0609A-1000
Purple
EVNSL0606A-1000
Red
EVNSL0605A-1000
White
EVNSL0604A-1000
Yellow
RJ-45 connector
| Black Box P/N | Category | Contact Plating Gold Thickness | POE Capability |
| --- | --- | --- | --- |
| FMTP6A-CL-100PAK | C6A UTP | 50.00µm | POE++, IEEE802.3bt; class 8. 110W. |
| FMTP6AS-CL-100PAK | C6A STP | 50.00µm | POE++, IEEE802.3bt; class 8. 110W. |
Additional Resources
Power Over Ethernet (PoE)-Black Box Explains
Selecting the Correct Cable for PoE
About the Author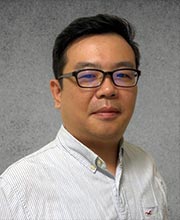 George Liu
Product Engineer
George Liu has 12 years' experience in the cabling, data, and video connectivity industry. As a Project and Product Manager at Black Box, he works directly with domestic and international OEM suppliers on new product launches. George is a certified PMP and CQE, and he is a master's candidate in the industrial management program at National Taiwan University of Science and Technology.
Cables
Copper Cabling
PoE