HDMI vs. DisplayPort
When it comes to transmitting video and audio from a player to a display, there are two standards: DisplayPort (DP) and HDMI. Apart from the clearly distinctive connectors, what are the differences between the two? They are basically designed to do the same thing, right?
HDMI
HDMI, short for High-Definition Multimedia Interface, is the more common of the two. It is the standard you often find on televisions and PCs.
The 19-pin HDMI connectors are commonly found in 3 different shapes: Standard HDMI that is mainly found on TVs and laptops, Type C Mini-HDMI that is usually found on tablets and laptops, and Type D HDMI that is often found on tablets and smartphones.
There are also multiple HDMI versions. HDMI Version 1.4 supports video resolutions up to 3840 x 2160 at 30 Hz. The 3840 x 2160 video resolution is also known as ultra high definition (UHD). The maximum bandwidth for HDMI 1.4 is 10.2 Gbps. HDMI Version 2.0 supports UHD resolution video at 60 Hz and features a max bandwidth of 14.4 Gbps. When HDMI 2.1 is launched, it will support 4K resolutions at 120 Hz and 8K at 60 Hz.
HDMI signals can run over CAT5 or CAT6 cables (up to 50 meters), coaxial cable (up to 90 meters), and optical cables (more than 100 meters).
DisplayPort
DisplayPort, on the other hand, has a 20-pin connector typically found in two sizes: the standard DisplayPort connector as well as the Mini DisplayPort that was developed by Apple®.
Like HDMI, there are also multiple DisplayPort versions. DisplayPort 1.2 can support video resolutions up to 3840 x 2160 at a refresh rate of 60 Hz. DisplayPort 1.2 has a maximum bandwidth of 17.28 Gbps. DisplayPort 1.4 supports video resolutions up 5120 x 2800 at 60 Hz and features a max bandwidth of 25.92 Gbps. With high-quality video and faster bandwidth than HDMI, DisplayPort 1.2 and 1.4 cables are perfect connectivity solutions for video walls.
Contrary to HDMI, DisplayPort cables cannot carry Ethernet signals, but they can cover up to 20 meters running at 2560 x 1600.
In terms of image quality, there is virtually no difference between DP and HDMI. The newer the version, the higher the supported resolution and maximum bandwidth. As newer versions are made available, it is best to check the version availability rather than the standard.
HDMI and DisplayPort Cable Quality
One item that is frequently overlooked is the actual quality of the HDMI or DisplayPort cable. Many low-cost consumer products do not deliver the proper quality needed for reliable connectivity and performance. Poorly manufactured or low-end cables can also cause problems such as artifacts or pixelation. It is important to use the properly rated cables per their application.
Black Box offers a large selection of trusted HDMI and DisplayPort cables and products. To view our complete list of products, please visit our website at www.blackbox.com.
About the Author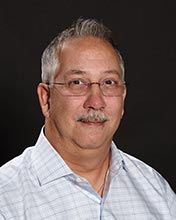 Thomas Hall
Thomas Hall has over 30 years' experience in the Telecom industry. Over his career, he has worked with HFC systems, IPTV networks, and other telecommunications systems. Tom joined Black Box in 2019 as a Product Engineer, where his main focus is on audio and video solutions. He also works with many OEM suppliers to ensure the timely launch of new audio and video products. Tom has a degree in Computer Networking from ITT, and he is a Certified Master Technician from the National Cable Television Institute (NCTI).
AV
HD video
TPS
Video Adapters