Join the Black Box Data Center Team: Unlock Your Potential in a Thriving Industry
As the demand for remote data processing and storage continues to skyrocket, the need for skilled data center talent is likewise increasing. At Black Box, we understand the critical role that talented professionals play in building and maintaining state-of-the-art data centers. That's why we're committed to ensuring that our data center team has the right training and support to find both professional and personal success in this thriving industry.
Discover Your Future with Black Box
Are you ready to take your career to the next level? At Black Box, we actively seek out top talent to join our team. We believe in investing in the local communities where we operate, which is why we recruit and train 80% of our workforce from the region surrounding each data center project. We also collaborate with technical schools, veterans' groups, and unemployment centers to provide skills training and job opportunities, offering a long-term career path for our employees. By joining the Black Box team, you'll become part of a community-driven workforce, equipped with the skills and knowledge needed for success.
Embark on a Rewarding Career
Once you've joined the Black Box team, our structured onboarding process ensures a smooth transition into your new role. Clear communication is vital to the success of a data center project, and our managers will provide you with a comprehensive understanding of your role, responsibilities, and project timelines. We'll ensure that you have the necessary equipment, materials, and tools to excel in your job.
To that end, we provide our data center team with ongoing training opportunities to enhance their skills and expertise. Through our regional training hubs, we offer specialized training programs led by certified instructors who are experts as per industry standards, including the essential BICSI standard for communications and technology infrastructure. These training sessions not only enhance your technical abilities but also provide valuable soft skills training that can prepare you for future management roles.
Thrive in a Supportive Community
At Black Box, we value the well-being and work-life balance of our team members. We understand that a data center build is a massive undertaking, and we prioritize your physical safety, mental health, and overall well-being. We offer resources and support for employees working in isolated locations, helping them connect with their loved ones and maintain a healthy work-life balance.
Our health and safety team plays a crucial role in creating a cohesive and healthy work environment. Additionally, we provide a clear career path for high-performing individuals, both within the data center industry and on future projects. With ongoing training and opportunities for growth, you can build a rewarding and successful career with Black Box.
Unlock Your Potential with Black Box
Choosing Black Box as your employer means joining a team that is dedicated to excellence in the data center industry. We provide the resources and support needed to nurture a skilled workforce, creating work environments that contribute to high worker satisfaction.
Ready to embark on an exciting career in the data center industry? Join the Black Box team today and unlock your potential in a thriving and dynamic field. Contact us to learn more about the opportunities at 1-855-324-9909 or blackbox.com/careers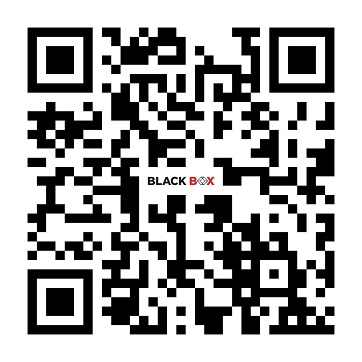 Career with Blackbox
careers
Data Center
Data Center Career
Data Center Jobs
Data Center Services
Data centers
Enhanceyour skills
Join Black Box