Whether your CCaaS migration is taking you from a pure-premises deployment, hybrid, or from one cloud provider to another, you need to know the right steps and best practices to achieve your objectives.
This free webinar will be a knowledge packed 60-min session in which you will learn:
How to understand your existing deployment and processes, and map these onto your migration plan
The skilled staff you need to bring with you
What characterizes organizations with the highest success ratings in their CCaaS migrations
Advantages of technology performance analytics throughout migration and in the new environment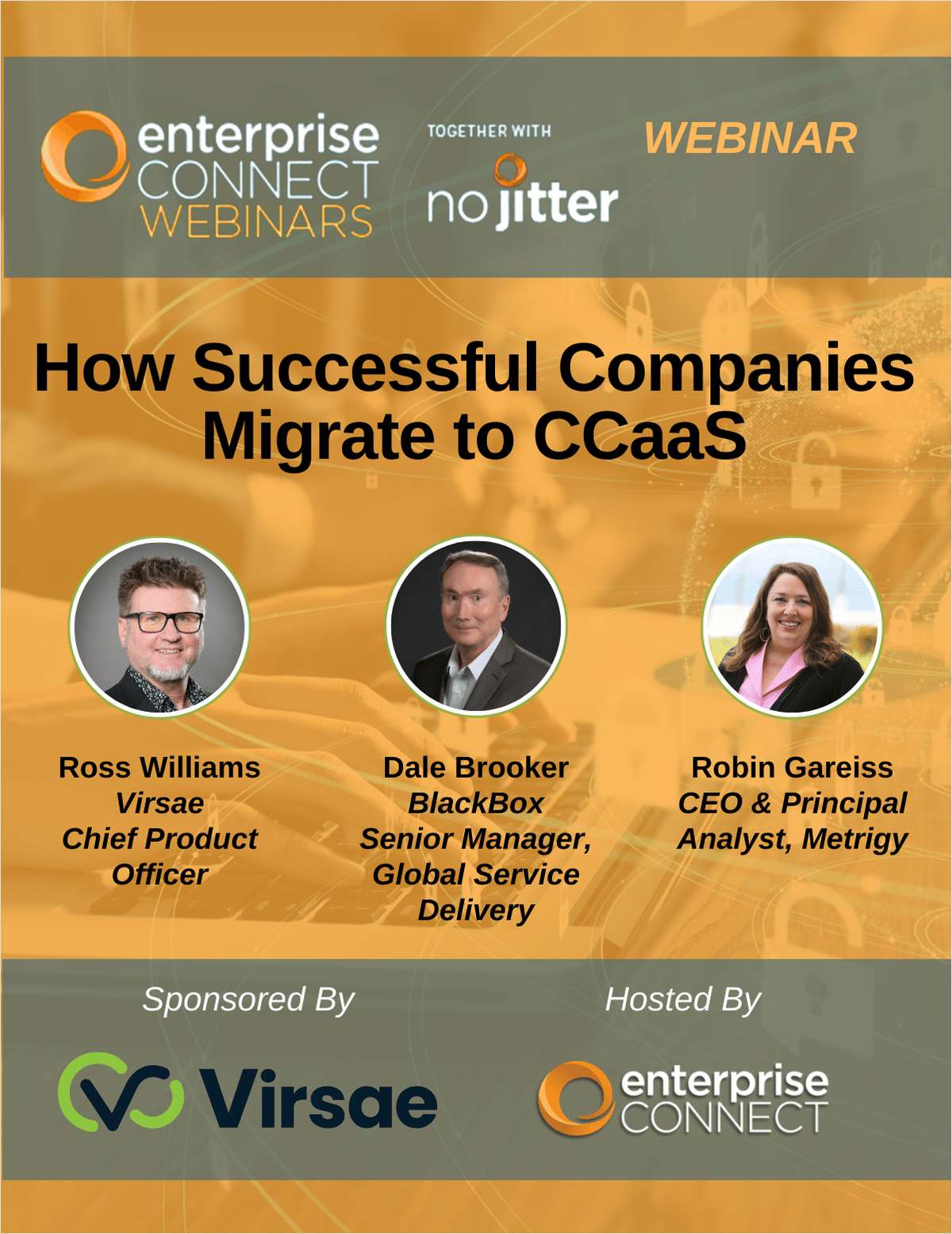 Don't miss out on the esteemed panel of speakers including our very own Dale Brooker – Black Box Senior Manager, Global Service Delivery, Ross Williams – Virsae, Chief Product Officer and Robin Gareiss - CEO & Principal Analyst, Metrigy.
Black Box and Virsae have joined forces to revolutionize managed Customer Experience (CX) services for our clients. Black Box, renowned for its Customer Experience GPS approach (guidance, platform, services) offers expert, robust, and high-performance solutions for seamless CX. Paired with Virsae's advanced analytics and monitoring tools, this partnership empowers our global support teams to proactively manage and optimize our customers' CX operations. Virsae's cutting-edge solutions provide real-time insights, so Black Box can resolve potential issues before they impact customer satisfaction. This synergy between Black Box and Virsae provides a reliable CX environment to enhance the overall CX, and is chosen by businesses seeking to deliver exceptional customer experiences.