Transforming the Way We Work and Collaborate
The nature of work is evolving quickly with hybrid work schedules now being the expectation rather than the exception. Where and how we conference and collaborate shifted from a static, office-centric model to a fluid, people-centric experience in which team members participate virtually from anywhere and everywhere and on any device, personal or corporate. Technological innovations give all team members "in the room" a voice so they can fully engage and contribute seamlessly, efficiently, and impactfully.
Transforming your work experience takes experience. It takes deep knowledge of technology, the know-how to make it work, and most of all, the expertise to advise you on the best and most secure platform for your team and hybrid ecosystem. With in-house IT teams dwindling and new communications platforms exploding, Black Box can help you leverage the full-circle services and the right mix of technology to reimagine your workplace and strengthen your brand image as a hybrid workplace innovator
Collaborative Digital Workplace Solutions
With the right hybrid workplace tools, you can transform the way your employees work and collaborate.

Legacy to Leadership
Technology can heighten your competitive advantage with streamlined, scalable, universal operations based in the cloud. Integrate only what you need, including smart, AI-driven capabilities in your digital workplace.

Hybrid Workplace
Remote employees need the same collaboration tools and user experience as their office-based team mates. Building a hybrid workplace with mobility and work-from-anywhere devices enables your team members to collaborate on their terms.

Innovation Management
Moving to the cloud gives you a wealth of flexible, scalable, and robust capabilities. Moving with an IT advisor and service management frees your limited IT staff to focus on business needs instead of day-to-day platform management.
Leading Edge Tech: Smart Collaboration
Smart technology is transforming the way we meet, work, and collaborate. Enterprises that use leading-edge communications solutions serve as a foundation for the transformation to work from anywhere. They give users the tools they need to seamlessly and effortlessly make the most of the meeting and collaboration experience leading to better outcomes.
According to a 2020 PWC AI predictions survey, 35% of executives responded that automated tasks using AI are a priority. For example, AI converted speech-to-text transcripts and digital meeting assistants improve the efficiency of meetings and enable colleagues to share information in real-time.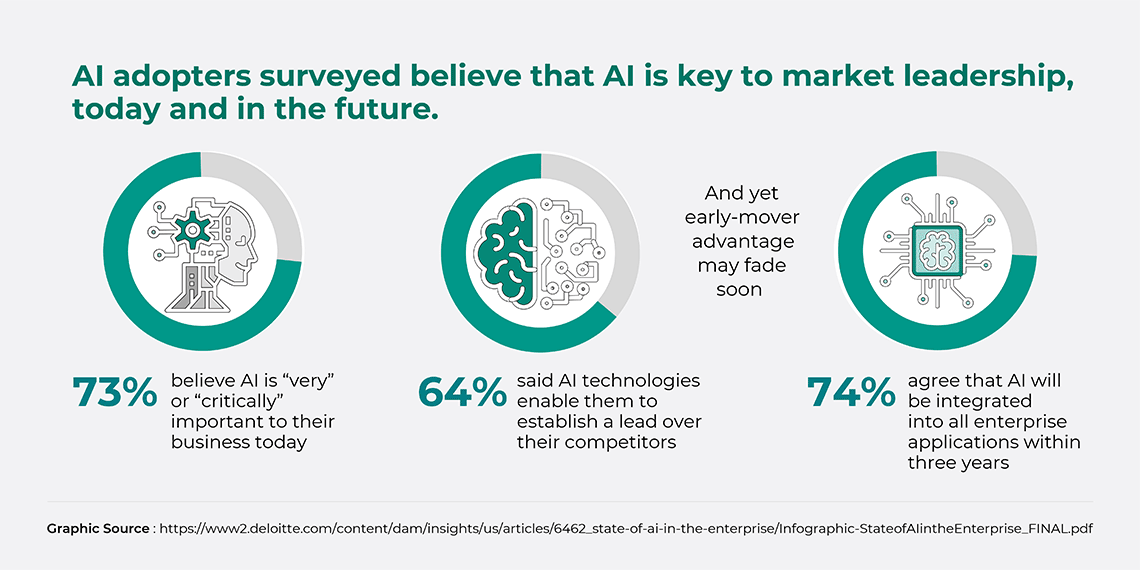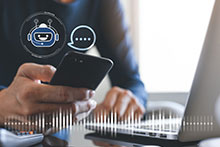 Digital Assistants
In-meeting digital assistants improve collaboration by enabling you to conceptualize ideas. The assistant helps participants join, takes meeting notes, shares contact information, and sends upcoming meeting invites.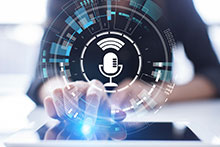 Speech Recognition
For better meeting engagement, AI-technology recognizes speech and focuses on the speaker; delivers accurate transcripts; highlights action items; creates task lists; and stores transcripts in a knowledge base for future reference.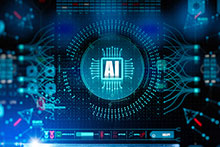 Machine Learning
To create a more immersive, distraction-free meeting experience, integrated machine learning recognizes and suppresses background noises, such as sirens, building noises, and nearby conversations. Users leverage technology to improve human interactions.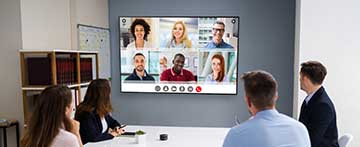 True Teaming
Leverage technology to create connected spaces that fuel collaboration and harmonize the in-room and virtual experience. More than a communications facilitator, AV collaboration technology is now business critical enabling everyone to discuss, present, and share ideas with no barriers. Learn more in 7 Trends in Post-COVID AV and How It Is Shaping the Hybrid Workplace and on our AV Solutions page.
Black Box helps clients discover and deploy comprehensive digital workplace solutions.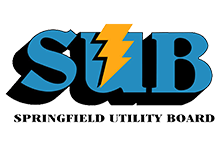 Migration to IP-Based Telephony
Increases Flexibility
and Enhances Capabilities


The Springfield Utility Board (SUB), needed to expand its customer service offerings but couldn't because its existing communications system was end-of-life. To solve the problem, Black Box moved SUB to IP-based telephony, which provided the company with enhanced routing, tools, metrics, and mobility features for field engineers. Read the full case study.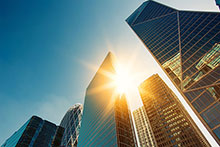 Consolidating Disparate Telecommunications Systems into
Private Cloud-Based UCS Generates
Immediate Rewards
A large financial services company needed to revolutionize its aging and siloed telecommunications system. Black Box deployed, managed, and operated end-to-end, mobile-enabled unified communications via a private cloud. The result was an immediate and impressive cost savings, as well as soaring productivity. Read the full case study.
Why Black Box?
Migrating to a new communications system can be a daunting task. Black Box engineers and solution architects make it easy. We help you define your digital workplace communications and hybrid collaboration transformation goals, including AV integration that makes working together more intuitive and strong office-of-one security protection. As a leader in UC&C — with a robust portfolio of solutions from best-in-class partners and a dedicated global team — Black Box can help you determine the consumption model that works best for you and aligns with your business drivers.
Digital Workplace Technologies and Trends
See how you can use the latest technologies to transform your workplace into one that enables, simplifies, and promotes productivity, collaboration, and safety.
Where Do We Start?
Work quickly to identify needs and outline a plan of action. Contact a Black Box expert today.