Providing Network Access to Remote Areas of your Campus
Providing network access to a remote area of your campus is incredibly challenging because it will always be somewhere you do not currently have network connectivity. Think of a guard shack on the outer edges of your property or an area in a building that has never had a network connection. However, it's important to know how to extend network access to remote locations because there will inevitably be a request for you to do it at some point.
When this situation arises, there are several things you can do:
Run a wired connection from the network closest to the remote area
Use a wireless Ethernet connection
Use Ethernet extenders
The problem with running a wired connection is the cost of installing new cables and the distances to these remote areas. Copper Ethernet cables support a maximum extension distance of 100 meters, and the remote areas you need to give network connectivity will usually be farther away than that. Using fiber optic cables will increase the maximum distance but will not cover the cost involved. And, if the remote area is on the outer reaches of your campus, the fiber optic cable may need to be buried. Burying cable increases cost, especially if the cable would need to be put under parking lots and other obstacles. This makes the project cost prohibitive.
The issue with using a wireless connection is that you will need line of sight, which is impossible within a building. Outdoors you would need to find a point where you have existing network connectivity that can be used to make a line-of-site connection to the remote site. Any obstructions such as trees or other buildings will reduce the effectiveness of this approach.
Because of the problems with the other solutions, using Ethernet extenders is likely your best option. Most campuses have unused voice-grade wires already installed for legacy phone systems. Even if the company upgraded to a Voice over IP (VoIP) phone system, the legacy voice-grade copper will still be present and usually extends to all areas of the campus. You can use these unutilized voice-grade copper pairs to provide Ethernet connectivity to remote areas by using Ethernet extenders.
Ethernet extenders are easy to set up as well. All you need to do is plug one into each of the twisted-pair wires. Sometimes, you'll also need to set a DIP switch for local or remote operation. Once installed, there's nothing to configure, and the extenders are transparent to network operation.
Ethernet extenders save you the time, aggravation, and expense of pulling new cable. If you have the right wire installed, Ethernet extenders are definitely the way to go if you need to extend your network to out-of-the-way or distant locations.
Additional Resources
About the Author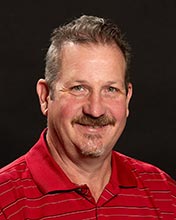 Dave Sefzik
Dave Sefzik has 30+ years' experience in the Networking and Datacom industry, serving 7 years in the U.S. Army Signal Corps as a COMSEC Repair and Communication Systems Installer before his time at Black Box. For the past 25 years, Dave has assisted Black Box customers in various roles, offering presales and post-sales support for 10 years before transitioning to Product Engineering for Networking and Datacom. Today, Dave is responsible for product compliance and quality control. He ensures products meet their performance criteria and teaches the internal engineers and sales team about technology.
Ethernet Extension
Networking
Remote Access
Wireless