Black Box Inks Distribution Agreement With EARPRO&EES for Spain and Portugal
PITTSBURGH — Feb 27, 2023 — Black Box, a leading IT solutions provider that delivers cutting-edge technology solutions and consulting services to businesses worldwide, today announced a new distribution agreement with EARPRO&EES, a Midwich Group company specializing in 360º audiovisual solutions for audio, lighting, visual media, and video and unified communications (UC) for Spain and Portugal. Through this new agreement, EARPRO&EES will serve as a distributor of Black Box AV, cabling, IoT, KVM, IT and infrastructure solutions to customers in Spain and Portugal.
"Black Box completes our portfolio for KVM management and multiviewer processing, complementing existing technologies in visual media, audio and UC applications so that we can be more competitive, flexible and efficient in developing new business," said Andrés García, video and UC business manager at EARPRO&EES. "Because we can incorporate Black Box technologies in perfect harmony with our current offerings and applications, this partnership will open the way for new partners and new alliances. Likewise, it will help us to strengthen relationships with current collaborators. It is a clear win-win for both parties."
With more than 30 years of experience, EARPRO&EES represents and sells audiovisual equipment from leading brands in Spain, Portugal and Andorra through specialized distributors. The company has its own engineering department, through which it offers advice to its clients, as well as its own technical assistance service.
"EARPRO&EES is a leader in Spain, Portugal and Andorra, and we're pleased to be partnering with the company to extend the Black Box footprint and increase the availability of top-notch communications and connectivity solutions across the region," said Gerardo Grasa, channel sales director at Black Box. "We look forward to a successful relationship in addressing the needs of customers across multiple verticals."
Further information about Black Box and its full product portfolio is available at www.blackbox.com.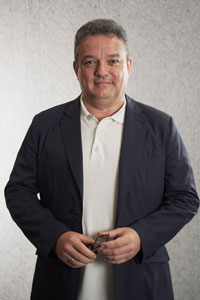 Andrés García
Video and UC Business Manager at EARPRO&EES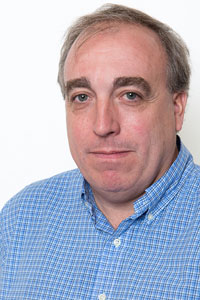 Gerardo Grasa
Channel Sales Director at Black Box
# # #
About Black Box
Black Box® is a trusted IT solutions provider delivering cutting-edge technology solutions and world-class consulting services to businesses across the globe. The breadth of our global reach, continuous innovation, and depth of our expertise accelerate customer success by bringing people, ideas, and technology together to solve real-world business problems. Our IT infrastructure solutions, services, and products enable secure, flawless connectivity and meaningful collaboration for businesses in every major market across six continents.
To learn more, visit the Black Box website at www.blackbox.com. Follow the company on Twitter @BlackBox_ns. Black Box® and the Double Diamond logo are registered trademarks of BB Technologies, Inc.
All other trademarks referenced herein are the property of their respective owners.
Link to Word Doc: www.wallstcom.com/BlackBox/230127-Black_Box-EARPRO&EES.docx
Black Box Media Contact
Daniel Prax
Director Digital Marketing
Phone: +49 89 120854-23
Email: daniel.prax@blackbox.com
Agency Contact
Carolyn Archambault
Wall Street Communications
Phone: +1 801 266 0077
Email: carolyn@wallstcom.com