Visit Black Box at Bar and Restaurant Expo

Black Box AV solutions are innovative, unique, and tailored to a wide variety of applications. From sports bars to breweries, quick-service to sit-down restaurants and cafes, and everything in between, Black Box can design and implement exactly what your space needs. Front-of-house, back-of-house, indoor and outdoor, you'll discover how Black Box AVIoT solutions can elevate your visualization tactics, while increasing efficiency, engagement, and entertainment.
Visit the Black Box team at booth #1438 to experience our AVIoT solutions for yourself and discuss the many ways we can elevate your space and operations. See you in March!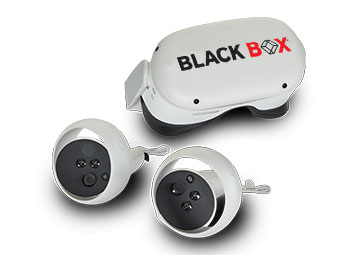 Enter to Win an Oculus Quest 2 VR Headset at Bar and Restaurant Expo
Schedule a meeting with a Black Box expert here or during the event to be entered to win an Oculus Quest 2 Virtual Reality Headset (worth $299). Click below to schedule and enter. Winner will be drawn post-event.
---
Black Box Products
Black Box is proud to highlight the MCX Next-Generation AV-over-IP solution. Recently introducing the brand new second generation, MCX distributes and extends zero-latency 4K video and audio to an unlimited number of displays or a video wall over a 10 GbE Infrastructure. As part of the SDVoE ecosystem, this robust video distribution system allows AV and data payloads to exist on the same IT network, which significantly reduces network management time and costs.
While enabling truly converged network AV, Black Box MCX ensures zero latency, uncompressed 4K video, high-quality audio, instantaneous switching, and bandwidth efficiency. A wide selection of encoders and decoders provides enhanced system flexibility and high scalability, adding sources and displays on demand, while the enhanced management controller makes setting up and managing your system a breeze.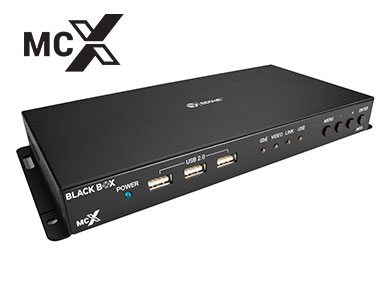 ---
ControlBridge is a complete multisystem control panel for control rooms and any user desk. A single touch panel enables control of KVM, AV, and other devices to let users conveniently switch between sources, change video settings, access video wall controllers, and set room conditions. Individual presets activate complex configuration with the touch of a button to prepare for a new production.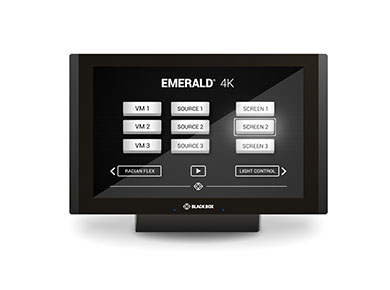 ---
Create, distribute, and manage attention-getting digital signage, stream content from websites, and visualize events, wayfinding, and emergency messaging quickly and easily with Black Box digital signage solutions.
Craft a high-quality experience for your employees, customers, and neighbors inside and outside your business. From menus and recipes, to event promotion and emergency messaging, don't look past iCompel as the easy and innovative AV solution to show off the personality your space deserves. Black Box makes it easy to engage customers, increase efficiency, and drive sales.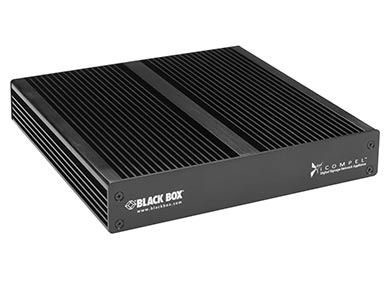 ---
Providing the ability to display high-quality content from any source, across multi-screen display walls, in any configuration imaginable, Radian Flex may be your answer. As you add, move, resize, and change content on the user interface, the same actions happen directly on the video wall/display instantaneously. With no proprietary hardware needed, you will save yourself time, money, and headache.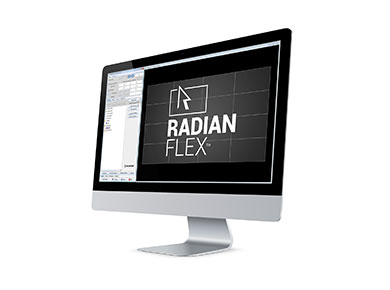 ---