Understanding KVM USB Technology
KVM USB Technology
Everyone is familiar with the USB ports on laptops, printers, smartphones, and tablets and most of the functions they are capable of performing. However, the USB ports on KVM switches are not always the same as the ones you find on more common devices. Learning what each USB port on a desktop KVM switch can do is important if you are planning to purchase a KVM switch in the near future.
In this article, I'll detail the different USB ports on desktop KVM switches so you will know exactly what you need for your application.
USB Ports on Desktop KVM Switches
When looking at the common desktop KVM switch, you will notice there are usually four USB Type A ports for your user peripherals and one USB Type B port for every computer port. In most cases, two of the four USB Type A ports are for USB HID devices. These USB HID ports support 1.5 Mbps or 12 Mbps for human interface devices only. The other two USB Type A ports are USB 2.0/3.0 ports for your pass-through USB devices. These ports support 12 Mbps, 36 Mbps, 480 Mbps, 5 Gbps, and now even 10 Gbps on USB 3.1 Gen 2. What are the other key differences between USB HID and USB 2.0/3.0 ports?
USB HID Ports
USB HID ports on a KVM switch typically have a Keyboard/Mouse icon next to them. These ports only understand basic USB input devices, like keyboards and mice. HID ports are special because the KVM switch monitors them in order to execute user hotkey commands (for example, switching ports by pressing Ctrl-Ctrl-#).
The USB HID interface cannot process anything unique, and the chip that drives this circuit isn't as smart as a laptop or computer USB host controller with drivers, so the input devices need to be simple. What do I mean by simple? I am referring to keyboards and mice that only have standard keys. USB HID ports do not support advanced devices like keyboards and mice with gaming or function keys, built-in USB hubs, smart card readers, LCD screens, devices that require drivers, or peripherals that don't consume over 120 mA of power. Additionally, flash drives, external disk drives, USB headsets, and similar devices will not work in USB HID ports. These peripherals require faster speeds and a pass-through connection to the target computer to operate.
USB 2.0 and 3.0 Ports
The USB 2.0/3.0 ports on a KVM device only switch the USB peripherals from PC to PC. They feature faster speeds than USB HID ports and support peripherals that require drivers as long as the PC has the necessary drivers loaded. These USB 2.0/3.0 ports also support USB HID devices, like keyboards and mice, and external disk drives or flash drives. But, between switching ports, make sure you are not copying or transferring data to these storage devices. If you do, the KVM switch will disconnect and reconnect, making your desk drive unusable until you format it again.
Conclusion
The main difference between USB HID and USB 2.0/3.0 ports is the devices they can control. You should plug your keyboard and mouse into the USB HID ports and connect your other peripherals to the USB 2.0/3.0 ports. If you want to use a gaming keyboard and mouse, and they aren't working on the USB HID ports, connect them to the USB 2.0/3.0 ports and see if they work. You will lose keyboard and mouse hotkeys, but you can still switch devices by using the pushbuttons.
Higher-end KVM switches operate the same as desktop KVM switches. Their transmitters and receivers have options for USB HID and USB 2.0 ports. But some of these commercial-grade systems do not highlight the fact they are USB HID or USB 2.0, so you really need to look at the specification to ensure you're purchasing a product that supports your application.
Still not sure which KVM switch you need? Give our technical support team a call today. They are happy to answer any questions you have about KVM switches and can recommend you products that can work perfectly in your environment. You can also view Black Box KVM solutions here.

About the Author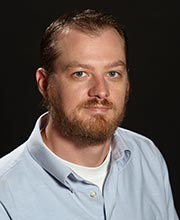 Garrett Swindell
Product Engineer
Garrett Swindell has 20+ years' experience programming, implementing server to client communications, and designing intricate control system. As a product engineer, his primary focus is developing connections between users and computers/servers though the use of hardware and software. Garrett assist local and international projects from start to finish with compliance regulations and performing product compliance testing with recognized test houses.