The Next Generation in Wireless is Here: Are You Ready?
Wireless devices are everywhere, and their numbers are exploding. New wireless technologies like 5G and OnGo™ help to get the most from these devices. But only those organizations that are set up to take advantage of these new technologies can benefit from them. The rest will be left behind. To make sure you are ready for what is coming, you will want to seamlessly integrate 5G and OnGo™ into your existing network so that your organization's wireless needs are met now and in the future.
Leading CIOs are turning to Black Box to help them incorporate these new technologies into their existing wireless networks to make sure their organizations can take advantage of the new opportunities these technologies bring as well as handle the increasing demands their wireless networks will soon need to handle.
Everything Wireless—Plan for Tomorrow, Today
With 5G and OnGo™, coupled with other wireless networks, it is important to create a strategy that supports everything wireless—both existing and new.
Black Box can help enterprises implement their wireless strategy and plan for tomorrow, today by following these principles.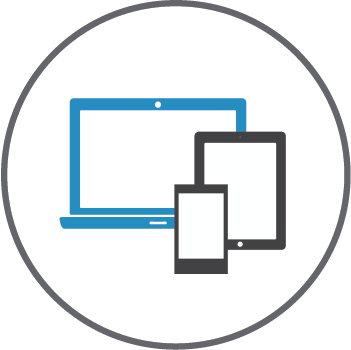 Networks Designed for Applications & Devices
Start by learning the wireless requirements for the devices and applications you use now and plan to use in the future. Design a wireless network to meet those needs. This outside-in approach means that your network will be ready for anything.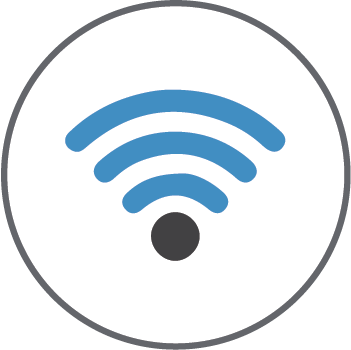 Leverage the Right
Network for All Users
With 5G and OnGo™, together with purpose-built wireless networks, you have more leverage now than before. Place the right device and application on the right network to expand your organization's overall wireless capacity.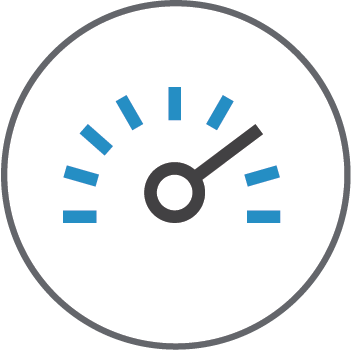 Mission-Critical
Performance on All Networks
When using the two previous principles, you can leverage coverage, capacity, and network selectivity to provide mission-critical performance. Not only on one network, but across all networks.
Mission-critical performance is built into everything we do—from design to deployment to support.
Comprehensive Wireless Network Solutions
Today's wireless technologies give organizations many opportunities to streamline their operations and improve the customer experience. Black Box can help you create a complete network that takes full advantage of these advanced technologies to meet your organization's unique needs.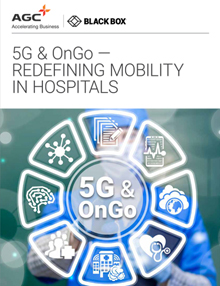 5G and OnGo Redefining Mobility in Hospitals
The Evolution of 5G/OnGo is Driving Revolutionary Healthcare Innovations.
Over the last decade, wireless has become critical to everything we do. Wireless is not slowing down, but accelerating at an ever-increasing rate.
Today there are approximately 6.5 network-connected devices per person in a hospital. Within 3 years, this average will increase to 13 devices per person and more than 50% of all devices will be wireless, potentially overwhelming networks. For the first time, we are clearly establishing the world of "mobile-first" in healthcare technology.
Check out this white paper to learn How 5G/OnGo technologies are going to impact hospital operations and healthcare delivery.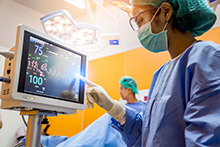 Hospital Solves its Asset
Management Challenge
A leading hospital had a challenge managing and tracking medical equipment. It would not always have the right amount of telemetry packs and infusion pumps available. We helped it solve these challenges by using an RTLS system to track and manage this critical equipment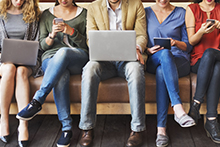 Top Research Hospital
Readies for the Future
A national research hospital has over 20,000 different devices using its Wi-Fi daily. This number has increased 20% year over year for the past 8 years. Black Box designed a solution that uses OnGo™ to reduce the strain on the Wi-Fi network and to accommodate future wireless needs.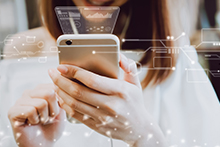 Financial Services Company Gets
5G Coverage Even Under Ground
A major financial services company wanted to provide 5G coverage at its facilities across the nation so that staff and guests could benefit from the speed and reliability of 5G, including at below-ground tornado shelters. Black Box engineered and delivered a turn-key solution that uses DAS.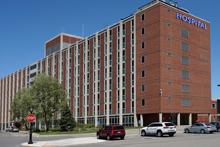 Children's Hospital Fixes
Cell Coverage Issue
Because of COVID, a children's hospital needed patients to remain in their cars until they were called. But there was poor cell coverage in the parking garage and even in the main hospital. We helped with a DAS system to effectively overcome this challenge.
Why Black Box?
While some integrators can help you with one or two of your wireless networking needs, Black Box can help you with all of them (Wi-Fi, DAS, RTLS, etc.). Our dedicated team of solution architects and deployment engineers will help you make sense of 5G and OnGo™ and understand whether one or both of these new technologies would be a good addition to your existing system. We can then help you develop a comprehensive plan that addresses your current needs while preparing you for the future.
Make the 5G & OnGo Connection
What can 5G and OnGo™ do for your organization? Learn from our 5G and OnGo™ experts as they help you understand these new technologies, the exciting opportunities they bring, and how you can use them to maximize mobile connectivity.
Where Do We Start?
Work quickly to identify needs and outline a plan of action. Contact a Black Box expert today.