Flexport Technology
Black Box introduces its new Flexport Technology, which meets the great demand for more video interface flexibility. Often, computers and monitors are running a mix of DisplayPort (DP) and HDMI video interfaces. When changing monitors or computers, in a worst-case scenario, a switch must be replaced, or will require quality-compromising adapters, or bulky switches with dual interfaces to accommodate both DP and HDMI connectors.
Black Box's new Flexport Technology offers a hybrid connector that allows both DP and HDMI on a single compact port for video input and video output. The compact port has a DP interface on the top and an HDMI interface on the bottom. Because the port accepts standard DisplayPort or HDMI video cables and adapters, you don't need special cabling. The Flexport fully supports both HDMI and DisplayPort interfaces, and you get superior video quality that is not impeded by an additional converter or adapter.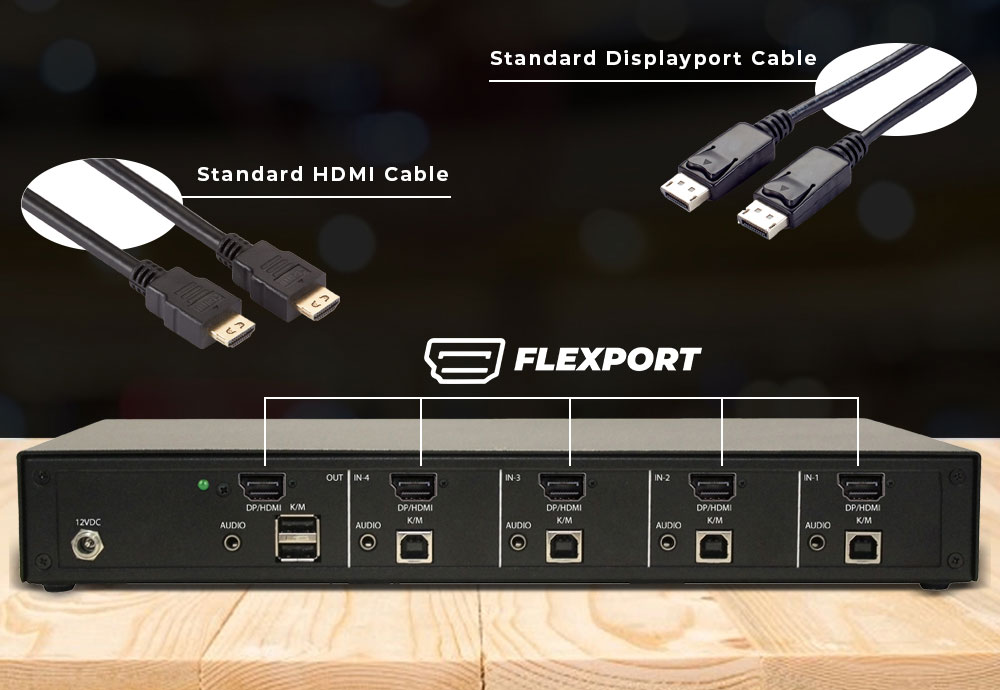 Related Products

Secure Keyboard, Video, and Mouse operation on up to two or four computers with one or two HDMI/DisplayPort monitors using FlexPort technology.