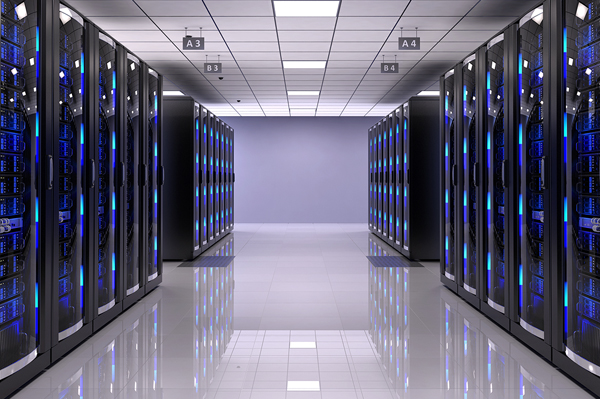 Project
Strategic, Essential Hyperscale Data Centers with Aggressive Deadlines for Global Powerhouse


Objective
A global Data Center Services client needed hyperscale DCs to support their strategic plans and enable applications and services to billions of people worldwide. Black Box provided a holistic suite of services, including recruiting, training, and retaining talent, to construct and maintain multiple global DCs to the highest standards in the industry. DCs include more than 20,000 server cabinets and enough fiber cabling to stretch from California to Sweden.

As a preferred data center partner, Black Box has been continually entrusted with new data center build-outs. The client's complex requirements include aggressive go-live deadlines with the highest quality standards in the industry while continuing to operate and maintain the client's production environments, which carry massive traffic throughout the world.
Request More Information.
Delivering & Maintaining High-Quality Hyperscale Data Centers with Aggressive Deadlines
Scope
Solution Development
Program Management
Delivery & Implementation

Outside Plant (OSP)
Inside Plant (ISP)
Distributed Antenna System (DAS)
Building Management and Security Infrastructure (BMS)

RunOps & Day 2 Support
Training & Certification Program
Quality Assurance & Safety Program
Management of Materials & Logistics
Comprehensive As-Built Documentation
Warranties
Key Statistics
550,000 [m] Inside cabling
200,000 [m] Outside cabling
400,000 Interconnect assembles
320,000 [m] Outside inner ducts
48,000 [m] Inside raceways
10,000 Network devices
20,000 Cabinets
3,000 Racks
Deliverables
Construction and Implementation
All infrastructure work
All physical structure such as racks, ladder rack, fiber runner, support structures, PDU installation, pathways, rack containment, grounding/bonding.
Enforce all safety practices and procedures for information and communications technology (ICT) installers and work sites and adhere to all regulations measures and codes for national and local requirements for workplace health and safety.
Infrastructure
Cabling
Networking
OSP cabling
Distributed antenna
Building Management and Security Systems
System (DAS) for superior wireless performance
Testing
As-built documentation
Warranties
Run Ops and Day 2 Support
Troubleshooting
Equipment moves
Re-cable existing equipment
Swap/change existing cabinets/racks
De-commission servers, trunks, patches, ladders, equipment
Documentation of changes
Weekly rounds
Quality assurance
Training & Quality Assurance Program
In-house qualified trainers and a Data Center enablement program to support the end-to-end technical and leadership needs for all our deliverables.
Own and maintain Authorized Training Facilities (ATF) certified by BICSI standards.
A dedicated Quality Assurance and Quality Control program for ensuring highest technical standards of craftsmanship.
The AGC Black Box Approach
AGC Black Box uses a programmatic methodology for our data centers solutions. Construction, RunOps, BMS, DAS, other tasks, and aspects are managed through a single project management office (PMO) to ensure high delivery standards and a consistent experience for this client, and others. We "think global" and "act local" to provide a modular global program that offers solutions development and centralized strategic planning while maintaining local project management and a local technical workforce for salability of the delivery.
The outcomes for this global client include state-of-the-art hyperscale data centers around the world built with a partner they can trust in AGC Black Box.