UCaaS offers organizations an all-in-one, cloud-based communications platform that includes meetings, video, chat, phone, file sharing, and other collaboration features.
But why managed? IT teams are lean and budgets are tight. That's why we offer a full suite of managed services and workplace solutions delivered in a budget-friendly OPEX model. We create uniform experiences across multiple locations with consistency, speed, and agility through a robust design, deployment, and manage methodology — giving you one partner to guide you from where you are to where you want to be.
Create a digital workplace that employees will embrace and that also ensures successful business continuity.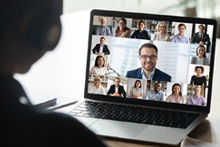 Top Considerations for Business Continuity
See what you need to consider to maintain business continuity through Managed UCaaS.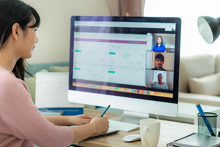 The Digital Workplace
Today's workforce is changing. There is an evolution (and revolution) happening in the workplace that is affecting how and where we communicate.
What's the Difference?
Learn about the three UC&C options: on-premises, cloud-hosted, and hybrid and which one is best for your organization.
Managed Migration and Services
With more than 40 years experience in deploying in-building IT and communications technologies, a footprint that spans 120 countries, time-tested methodologies, certified technicians, and a proven track record, we have all the managed services needed to make your move to UCaaS smooth and successful.


Professional
Services
Consulting/Discovery
Engineering/Architecture
Assessments/Surveys
Project Management

Field
Services
On-Site Services
Multisite Deployments
Staging Services
Logistics
On-Site Staffing

Support
Services
Remote Configuration
Remote Support
Service Desk
Monitoring
Sunset Services
E-Waste

Service Level
Management
Reporting
Advanced Escalation
Service Level Agreements
Customer Success Manager
Redefine your business UCaaS. Choose from seamless solutions that provide all-in-one voice, video, messaging, meetings, file sharing, and more. We'll team up with you to find the right solution for your organization from one of our industry-leading partners.

Click on a partner logo to discover additional resources and information.
Unified Communications & Collaboration
Successful enterprises know their competitive advantage lies in their workforce and today's workforce is the most diverse ever with four generations working side by side, each with a preferred way of communicating from phone calls to video conferencing.
Related Topics
Read more about the technologies in UCaaS
Where Do We Start?
Work quickly to identify needs and outline a plan of action. Contact a Black Box expert today.