Common Ways to Distribute HDMI AV
Introduction
HDMI cables, switches, splitters, and matrix switchers are commonly used to connect video sources and displays. But what's the difference between each of these products? And which do you need for your AV application? This article will explain each one of these HDMI connectivity solutions to ensure you know exactly what you need to connect your equipment.
Copper HDMI Cable
Copper HDMI cable is the most common way to connect a source to a display. It's normally used to make shorter-distance AV connections. Copper HDMI 1.4 cable, also known as High-Speed HDMI Cable with Ethernet, is ideal for applications that require video resolutions up to 1080p. Premium copper HDMI cable is best if you need HDMI 2.0 video resolutions up to 4K.
AOC HDMI Cable
If the distance between the source and display is longer than 10 meters (32.8 feet) and you need ultra-high-bandwidth HDMI with 4K 60 4:4:4 video, choose AOC (Active Optical Cable) HDMI cable. AOC is a hybrid copper and fiber cable. AOC's hybrid design allows it to convert HDMI TMDS signals to optical signals during transmission over its fiber cable and transport other signals, like DDC and CEC, over its copper wire. AOC is also highly resistant to electromagnetic interference (EMI). Further, AOC HDMI cables offer lower electromagnetic radiation than copper HDMI cables, making them a great choice for medical applications.
HDMI Switches, Splitters, and Matrix Switchers
Both copper and AOC HDMI cable are made for one-to-one connectivity (point to point). If you need to display multiple video sources on a single screen, an HDMI switch can provide more input choices. On the other hand, if you need to distribute a single video source to more than one screen, HDMI splitters can provide stabilization, amplify signal, and distribute one source to all connected screens. But what if you need to display multiple video sources on a screen and extend one video source to multiple screens? An HDMI matrix switcher offers the functionality of an HDMI switch and splitter and provides more convenient control methods like IR, RS-232, and Ethernet network protocol. Matrix switchers are also able to remotely perform desired operations and integrate with other automation systems.
If the distance between the source and display is limited (5 meters max) and the project scope is not expected to expand, an HDMI switch, splitter, or matrix switcher should meet your needs. However, if control signals like IR or RS-232 need to be exchanged between two endpoints, an extender with multiple input or output ports would be the better choice.
About the Author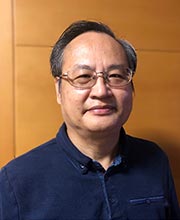 Aries Chuang
Product Engineer
Aries Chuang has more than 25+ years of programming experience, as a product engineer, his primary focus are audio, video and networking, also provide firmware and software customize design for Black Box products.
AV
AV Cables
Cables
HDMI
TPS