Greater Network Efficiency and Business Resiliency
The shift from working in the office to working at home has increased the number of devices, physical sites, and network traffic. IT departments, facing the daunting task of supporting hundreds – even thousands — of remote workers, have prioritized digital transformation projects to meet new demands, including:
Safeguarding network traffic
Providing security for every employee, everywhere
Reimagining safe and secure office spaces
CIOs/CFOs are turning to Black Box to help them define, design, and implement the future of work, including what business resiliency and digital transformation mean for their enterprises — and how to anticipate and capitalize on new market opportunities created by shifts in consumer and employee behavior.
Respond, Retool, and Reimagine
The pandemic accelerated the need for enterprises to modernize technology infrastructure and reimagine business, including accelerating data and digital platforms. Black Box can help enterprises design, deploy, and manage an optimized network for secure work — whether it's remote, onsite, or hybrid.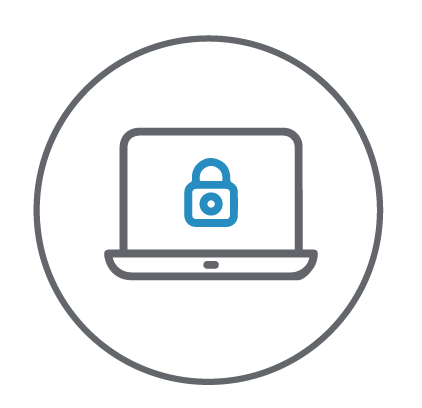 Secure Remote Worker
Give your enterprise secure network access, ensure data privacy, maintain control and enforcement policies, and protect against malware across an exponential growth in endpoints.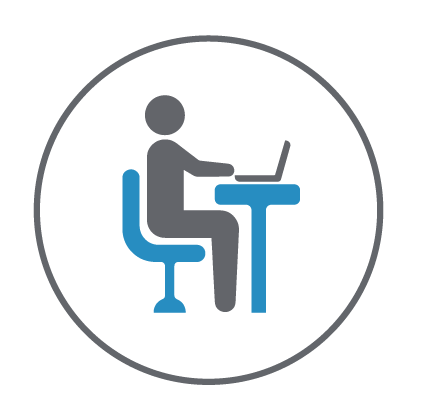 Reimagined Workplace
Create and maintain a post-pandemic workplace that's safe for boundless collaboration and true resiliency, including working from anywhere on any device with all policies and procedures in tow.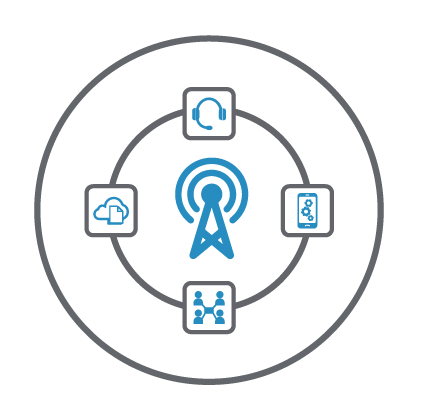 Transformed Network
Design a resilient network environment and deploy it locally and/or globally, at one site or hundreds with consistent, fast, repeatable outcomes. Back it up with remote IT support, proactive maintenance and expert monitoring.
Edge Networking Transformation
Black Box's technicians specialize in core capabilities that can help your enterprise securely optimize its network for remote traffic; safeguard corporate assets; and build a phased plan that makes the most effective use of your existing environment and maps out the digital transformation journey.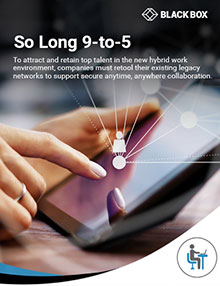 So Long 9-to-5
Attracting and retaining top talent in the new hybrid work environment.
The COVID-19 pandemic upended the workplace and freed employees to work securely from home. This liberation from the daily grind has resulted in increased productivity, better work/life balance, and savings for employees and corporations. The benefits are so great that major corporations have announced plans to offer the perk of a hybrid work environment — one where employees work in a remote/in-office combination.
Read this guide to find out how your business can retool and reimagine your current legacy system to support an exponential amount of users, devices, and locations.
Black Box works with clients around the globe to address the unique challenges of edge network transformation, including these impressive success stories: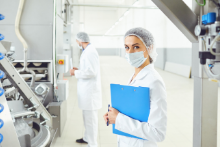 Manufacturer's Network Optimization Saves $3M
A large food manufacturer turned to Black Box for help optimizing its network, upgrading its unified communications system, and supporting them after installation. The result was enhanced security and efficiency that lead to a projected savings of approximately $3 million.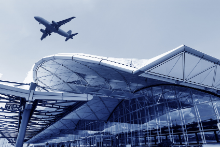 Airport Foils Ransomware Attack
A large, North American, international airport, decided not to pay on a ransomware attack. Instead, they turned to Black Box. Our experts isolated the "infection," procured new equipment, rebuilt the network, and reinstalled data from backups. The resulting value totaled over $2 million. Read Full Case Study.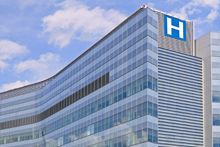 Hospital's HIPAA Maintained Remotely At $1.2M Value
A Top 5 North American hospital network turned to Black Box to provide employees with secure, HIPAA-compliant remote access via cloud management. Results included potential reallocated hospital space, lower business risk, additional remote work opportunities, and a $1.2 million recognized value for investment in security devices. Read Full Case Study.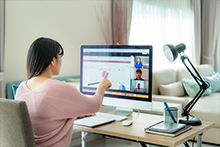 Municipality Adds Secure, Remote Access; Gains $1.1M In Productivity
During the lockdown, a Northeast municipality employees couldn't access files and applications remotely due to the absence of security features. Black Box provided a security platform that protected access to data for all users, devices, and applications. The result was a $1.1 million gain in productivity — plus millions saved by thwarting security breaches and ransomware attacks.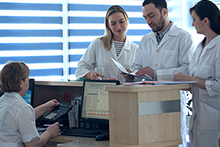 Centralize 300+ Disparate Healthcare Networks
A growing healthcare consortium needed to simplify and consolidate 300+ homegrown field office networks for manageability, agility, and HIPAA compliancy. By leveraging Black Box's expertise and national service teams, they received a centrally managed, integrated SD-WAN network that mitigated risk, met all HIPAA requirements, and guaranteed 99.999% uptime. Read Full Case Study.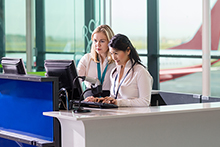 Pandemic-Safe NOC for Miami Airport
When the pandemic hit, the Black Box team faced the daunting challenge of how to quickly transition Service-Desk Agents to a remote and socially distanced work environment, yet continue to provide mission-critical network and communications services with no disruption for the Miami International Airport. The team seamlessly cut over to a customized cloud-based solution and realized significant annual cost savings and a major reduction in call waiting and queue times. Read the full case study.
Why Black Box?
For almost 45 years, Black Box has helped clients in all industries and locations around the globe build, secure, manage, reimagine, and transform their networks and IT infrastructure.
Thanks to partnerships with leading manufacturers in digital communication and infrastructure, Black Box can help you shape a consumption model that will revolutionize your work ecosystem — and give your employees the flexibility to collaborate securely and intuitively anywhere, anytime, on any device.
So whether you're a large healthcare enterprise or retailer, a small manufacturer, or somewhere in between, Black Box's 2,500 team members have the know-how to help you engineer business continuity and innovation.
Business Resiliency and Digital Transformation
What does the modern workforce look like? Gain new insight and understanding from our Edge Networking experts as they help you make sense of secure hybrid work models, the post-pandemic office environment, and fluid business operation.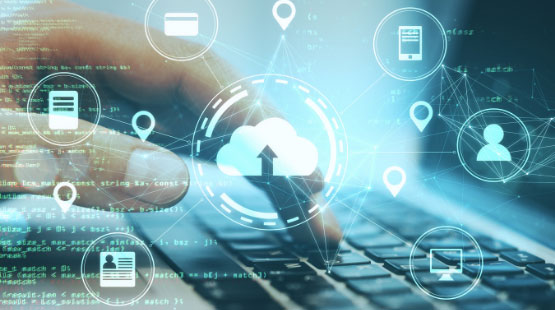 What Is SD-WAN and Why Is It So Important?
This is part one of our posts on SD-WAN technology. In the second post, SD-WAN and Branch Networks: Made for Each Other, we examine why this technology is becoming real game changer for branch networks.

What is SD-WAN?
These days, there's a lot of buzz about SD-WAN and for good reason. The SD-WAN market is exploding alongside the growth of edge computing and digital transformation. Gartner estimates that by the end of 2023, more than 90% of WAN edge infrastructure refreshes will be SD-WAN (or other virtualized platforms) versus traditional routers.1 But there is also a lot of confusion about what SD-WAN is and why it's so important.
SD-WAN stands for Software-Defined Wide Area Network. Obviously, it's a combination of a software-defined network (SDN) and a wide-area network (WAN). To better understand what it is, let's break it down by its parts.
SDN is a cloud-computing approach used for internal data centers at a headquarters. It was designed to enable network administrators to respond quickly to changing business requirements via a centralized interface.
A WAN is used to connect enterprises over large geographic areas. It is the network outside your headquarters which connects your data center to remote locations. It traditionally consists of site-to-site Multi-Protocol Label Switching (MPLS) hub-and-spoke architectures connecting branches to headquarters.
So, in essence, SD-WAN gives you the best of both worlds. You'll get the ability to manage your entire WAN centrally via the cloud even if your enterprise is dispersed with hundreds or thousands of locations across the country.
In explaining SD-WAN, Gartner analyst Andrew Lerner said, "SDN is an architecture, whereas SD-WAN is a technology you can buy."2
SD-WAN uses the cloud and the internet to connect the headquarters' data center and branch locations. As opposed to router-centric MPLS WANs, SD-WAN networks separate the network management, traffic, and monitoring functions from the hardware. And, unlike MPLS networks that lock you into a contract with one provider, SD-WAN networks offer the flexibility of being able to support multiple carrier options.


According to Gartner, SD-WAN has four characteristics.3
It must be agnostic and support multiple connection types such as MPLS, 4G, LTE, the internet, etc.
It can support load sharing and dynamic path sharing of traffic across multiple connections.
It must be easy to manage and easy to change with zero-touch provisioning. The level of expertise required for configuration should be akin to setting up a home Wi-Fi network.
It must support secure VPNs and third-party services, such as WAN optimization controllers, firewalls, web gateways, etc.
Ok, there are the basics on what SD-WAN is. Let's take a look at how and why is SD-WAN being used and what benefits can you gain from it.

SD-WAN Drivers
The market for SD-WAN is undergoing rapid and dramatic changes fueled by the need for digital transformation. Today's sophisticated users expect technology to enable real-time business decisions, facilitate workflows, boost productivity, and provide better user experiences with consistency and at scale across the enterprise.
"Digital transformation is quickly becoming the largest driver of new technology investments and projects among businesses," said Craig Simpson, IDC research manager. "It is already clear from our research that the businesses which have invested heavily in digital transformation over the last two–three years are already reaping the rewards in terms of faster revenue growth and stronger net profits compared to businesses lagging in digital transformation initiatives and investments."4
Digital transformation is placing more pressure on networks in terms of greater demands for bandwidth and data transport. But there is a major gap between what current infrastructures support and what organizations want to do. Legacy IT architectures and deployment models are simply not up to the task. Complexity challenges are overwhelming networks and IT staff resources. Yet the demands for digital transformation just keep escalating.
According to IDC, by 2020, at least 55% of organizations will be digitally determined, transforming markets, and reimagining the future through new business models and digitally enabled products and services.5
Here are five major factors related to digital transformation that are contributing to the adoption of SD-WAN.6
Refresh of existing, legacy branch networking equipment
Change/renewal of managed services contracts
Changing data traffic patterns due to the cloud making hub-and-spoke WAN architectures obsolete
Physical expansion of facilities/locations
Desire to increase agility and automation

Why is SD-WAN so Important
The many benefits of SD-WAN is making it an appealing alternative to MPLS networks for CIOs, CFOs, and line-of-business managers.

Simplicity. First and foremost, SD-WANs offers IT professionals simplicity and the ability to manage an entire WAN through a single, centralized interface. With zero-touch provisioning, making enterprise-wide network upgrades can be done in minutes instead of weeks or months. It also eliminates the need for on-site technicians to do expensive and time-consuming configurations at every location.
End-to-End Visibility. Achieve better network visibility, control, and analytics through a single management interface. Legacy networks are incapable of providing insight into network and application behaviors. SD-WAN gives IT managers a clear view across the entire enterprise network from the local branch to the cloud to the headquarters.
Reduced Costs. SD-WAN is inherently less expensive than traditional hub-and-spoke networks because you eliminate the need for costly routers and other traditional network equipment at each location. You also eliminate the need to dispatch techs to install and maintain the network locally. In addition, some enterprises may not be able to justify the high cost of an MPLS circuit at small, remote sites, if it is even available in rural areas. It's been estimated that SD-WAN costs (hardware, software, support) can be up to two and a half times less than traditional WAN architectures.7
Increased Performance. SD-WAN improves both application and network performance. Because SD-WAN dynamically allocates bandwidth, data travels across multiple connection paths simultaneously using the fastest routes. You also have the ability to control bandwidth at each location depending on mission-critical and non-critical applications.
Increased Uptime. With a centralized management interface, you'll reduce troubleshooting time and increase uptime. By aggregating multiple ISP and WAN connections, you get seamless redundancy in case one path fails. MPLS networks do not always have a failover to a secondary connection.
Improved Reliability. SD-WAN is optimized for access to the cloud and for remote access to on-site resources. It also improves the efficiency and reliability of cloud applications such as SalesForce and Microsoft Office 365.
Increased Flexibility. SD-WAN frees you from being locked into contracts with one provider. With SD-WAN, you can switch carriers, mix and match carriers, and create hybrid SD-WAN/MPLS networks.
The move to SD-WAN is fundamentally changing the way enterprises communicate. The basic infrastructure of enterprise networks is evolving from a proprietary, vendor-specific MPLS network to a vendor-agnostic cloud transport network that is easily deployed, centrally managed, and less expensive.
Black Box offers state-of-the-art SD-WAN technology in its SimplEdge "network-in-a-box" bundle, which includes everything needed for branch networks from the cabling. Wi-Fi and security to complete professional, managed services. Learn more about SimplEdge at blackbox.com/simpledge.
If you would like to receive our quarterly newsletter, View from the Edge, you can sign up here.

Footnotes
Gartner Magic Quadrant for WAN Edge Infrastructure; Joe Skorupa, Andrew Lerner, Christian Canales, Mike Toussaint; October 2018

Network World; SD-WAN: What is it and why you'll use it one day; June 12, 2017

Gartner Blog Network; Andrew Lerner; July 7, 2015

IDC Media Center; Businesses Will Spend Nearly $1.2 Trillion on Digital Transformation This Year as They Seek an Edge in the Digital Economy, According to a New IDC Spending Guide; April 24, 2019

IDC FutureScape: Worldwide Digital Transformation 2019 Predictions; Nov 7, 2018

Gartner Magic Quadrant for WAN Edge Infrastructure; Joe Skorupa, Andrew Lerner, Christian Canales, Mike Toussaint; Oct 2018

Network World; SD-WAN: What is it and why you'll use it one day; June 12, 2017
Where Do We Start?
Work quickly to identify needs and outline a plan of action. Contact a Black Box expert today.