Boost Your Productivity with a USB-C Docking Station
Using a docking station, you can connect multiple screens to your laptop via a hub. With a KVM switch, you can control multiple computers from a single KVM console. A USB-C KVM docking station (USBC2000-4KDUAL from Black Box) does both: connects screens and controls multiple computers, plus it can charge your devices directly and switch the hosts via hotkeys.
Monitors and Devices
USB-C ports that can transfer video signals are either called USB-C DisplayPort or DP Alt Mode. Thunderbolt version 3 uses same USB-C connector and outputs DP video. The USBC2000-4KDUAL uses the DP Alt Mode function to transfer video signals; however, not all USB-C ports feature DisplayPort Alt Mode functionality. Without this function, your device won't work. To identify whether or not your USB-C device supports DisplayPort over USB-C, check the symbol printed near the USB-C port. For details, refer to this article: What is USB Type C? or contact your device's technical support to understand your device's DP Alt Mode function to make sure the USBC2000-4KDUAL will work properly.
Regardless of whether your type-C outputs support DP 1.2 or 1.4 video format, because of the DP Alt Mode's bandwidth constraint, the device can't output a 3840 x 2160/60 Hz signal to two or three monitors from a single source. Downgrading the video resolution to two 4K2K/30 Hz or two 2560 x 1440/60 Hz signals is a common solution, but it's not the display solution that professional users want.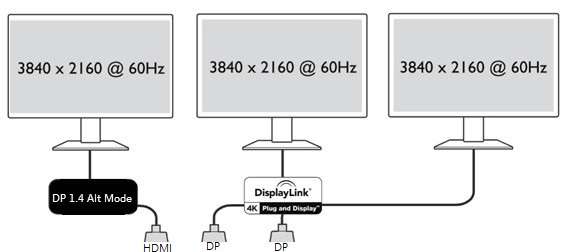 Figure (1) USBC2000-4KDUAL video output resolutions
The USBC2000-4KDUAL combines two technologies to provide 3840 x 2160/60 Hz resolution output for three monitors from two video sources: the DP Alt Mode comes from the USB-C or Thunderbolt port, the other video source uses Display Link graphics technology to allow multiple displays to be connected to a single computer by Virtual Graphics Card (VGC) software. So, you must install the latest Display Link software in your devices before using the docking station.
Switch Hosts and Displays
After you install the Display Link software, install the Docking Wizard software in your Mac® or Windows® OS for hosts to support the switch function. To switch two hosts, simply type the hotkeys that you assigned (Figure 2). The USBC2000-4KDUAL's VESA bracket (Figure 3) integrates the docking station with your monitor and hotkey function.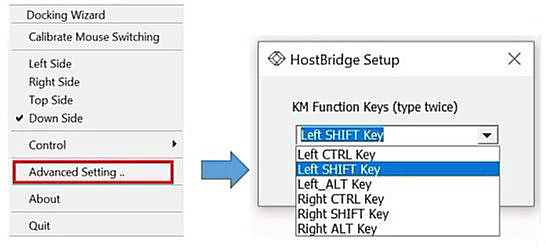 Figure (2) Docking Wizard software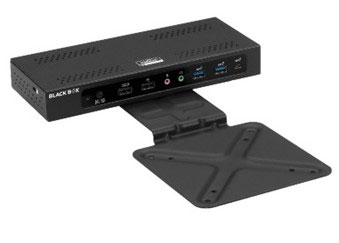 Figure (3) VESA mount bracket
Your productivity increases with more displays, because you don't need to toggle between apps on one monitor. The USBC2000-4KDUAL offers two display modes. Mode A has 111, 211, 222, 122 for four displays (Figure 4). Switch between the four displays via a pushbutton or hotkey.

Figure (4) Host and Display switch mode A
You also can reset the displays by using the Switch UFP utility in the Docking Wizard software.


Figure (5) Host switch mode B by switch UFP utility
Find your mouse pointer fast
The USBC2000-4KDUAL can glide and switch the mouse and keyboard between two devices. In Windows, there is a built-in option that helps you to quickly find your mouse pointer or cursor position by just pressing the CTRL key. Here's how to set it up:
In the search box on your task bar, search for Mouse, and select it from the list.
Once you're in Mouse settings, select Additional mouse options from the links on the right side of the page.
In Mouse Properties, on the Pointer Options tab at the bottom, select Show location of pointer when I press the CTRL key, and then select OK.
To see it in action, press CTRL.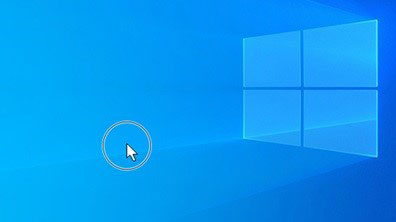 Figure (6) Find your mouse pointer fast in Windows OS
Under MacOS, just move your finger on the trackpad or move the mouse to temporarily enlarge the pointer so you can find it.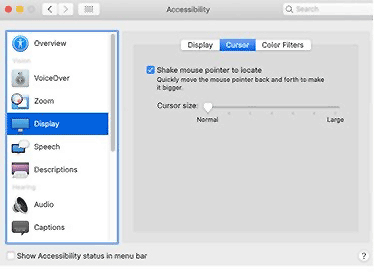 Figure (7) Find your mouse pointer fast in Mac OS
Conclusion
As more and more USB-C devices are introduced to the market, the USB-Type C interface transfers data, charges devices, and transmits video. All of these functions are performed from just one source connector on handheld or desktop devices. USBC2000-4KDUAL combines the benefits of using KVM and a hub, so it's the KVM docking station of choice for professional editors, creators, and data analysts. The USB-C docking station boosts productivity by leveraging multiple 4K 60Hz displays, host hotkey switching, and data transfer. If you are the system integrator, consider the USBC2000-4KDUAL docking station's strengths below.
Two Thunderbolt 3 compatible USB-C ports and KVM functions
Three 4K 60Hz video outputs include 4 display modes
Host hotkey switch and reset the displays via software
Included 100 W power adapter charges two source devices at the same time
VESA mount bracket
Mac address passthrough function (device support required)
Uninstalling the Ethernet function (Windows OS only)
Additional Resources
USB4 is Coming! Here is What You Need to Know
Read More
What is USB Type-C
Read More
Portable USB C Docking Station
Read More
About the Author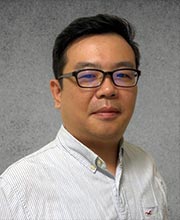 George Liu
Product Engineer
George Liu has 12 years' experience in the cabling, data, and video connectivity industry. As a Project and Product Manager at Black Box, he works directly with domestic and international OEM suppliers on new product launches. George is a certified PMP and CQE, and he is a master's candidate in the industrial management program at National Taiwan University of Science and Technology.