Benefits of Upgrading Computers and IT Equipment
Technology and software change every day, almost every hour. So, if you're still working with legacy hardware and software and technology evolves, eventually, you can run into serious problems that impact reliability, performance, and safety.
For one, trying to find legacy hardware and software to support your legacy system can be a dangerous project. Some legacy equipment has been outsourced because it's not something that generates a lot of profit for companies. Outsourced legacy equipment can cause compatibility issues with hardware and software. Even worse, it can create vulnerabilities and safety issues. Just look at the recent publication of Ripple20 to learn about the potential safety risks of outsourced legacy equipment.
Legacy software, like Windows® 7 or other outdated operating systems, can become vulnerable to malicious attacks if it is not properly maintained with critical updates. Certain past updates to older operating systems are vulnerable to malicious threats, such as the EternalBlue cyberattack that usually can't be detected by most antivirus programs as it was developed by the NSA. EternalBlue and other viruses, such as the WannaCry Ransomware program, can combine to create a very nasty payload on your machines. Windows 7 had an update that stopped these viruses, and, if you had Windows 10, you were in the clear because Microsoft patched it.
If you are curious about how I know so much about the EternalBlue and WannaCry vulnerabilities, I was almost a victim. I had an old Windows 7 computer that I disabled the automatic updates on because they were annoying and slowed down the system considerably. I shared a OneDrive account with a friend who was infected by WannaCry, and they uploaded a file which made it to my system. Luckily, at the time, I had been running BitDefender Anti-Ransomware software in conjunction with Malwarebytes antimalware software. Neither could detect the EternalBlue, but Malwarebytes found WannaCry on my machine. I had to download a special program to find out if I had EternalBlue. After checking, I did not have that payload because my system was patched already. If you had EternalBlue and WannaCry and the system was not patched, all of your files would become locked when no internet was detected or if you could not access a specific webpage, which has since been seized. To get your files back, you had to pay a ransom in bitcoin. To make matters worse, WannaCry with EternalBlue can also do serious damage to an entire network. If both of these agents are running on a single system connected to an IT network with unpatched systems, the virus can spread by itself by pinging out to any open ports, as it takes advantage of the Server Message Block vulnerability. As you can see, both hardware and software can become very vulnerable if not updated or maintained.
Lastly, trying to find legacy hardware is getting more and more difficult. For example, the PS/2, 8-Pin Dins, 13W3, and VGA video connectors are barely produced anymore, yet many computers in the field use this technology. Black Box has most of the devices and cables you need to support your legacy systems, but it would be better to start planning for the future and look into a system that can support digital interfaces, flash drives, audio, virtualization, and remote management/access.
Additional Resources
About the Author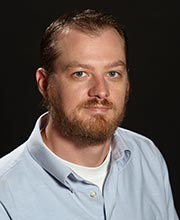 Garrett Swindell
Product Engineer
Garrett Swindell has 20+ years' experience programming, implementing server to client communications, and designing intricate control system. As a product engineer, his primary focus is developing connections between users and computers/servers though the use of hardware and software. Garrett assist local and international projects from start to finish with compliance regulations and performing product compliance testing with recognized test houses.
Box Talks
Cyber Security
KVM
Security & Surveillance
TPS