Greater Network Efficiency and Business Resiliency
The shift from working in the office to working at home has increased the number of devices, physical sites, and network traffic. IT departments, facing the daunting task of supporting hundreds – even thousands — of remote workers, have prioritized digital transformation projects to meet new demands, including:
Safeguarding network traffic
Providing security for every employee, everywhere
Reimagining safe and secure office spaces
CIOs/CFOs are turning to Black Box to help them define, design, and implement the future of work, including what business resiliency and digital transformation mean for their enterprises — and how to anticipate and capitalize on new market opportunities created by shifts in consumer and employee behavior.
Respond, Retool, and Reimagine
The pandemic accelerated the need for enterprises to modernize technology infrastructure and reimagine business, including accelerating data and digital platforms. Black Box can help enterprises design, deploy, and manage an optimized network for secure work — whether it's remote, onsite, or hybrid.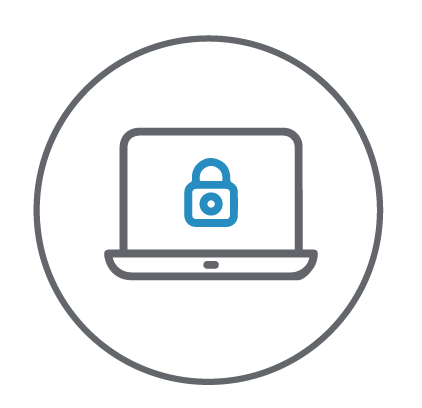 Secure Remote Worker
Give your enterprise secure network access, ensure data privacy, maintain control and enforcement policies, and protect against malware across an exponential growth in endpoints.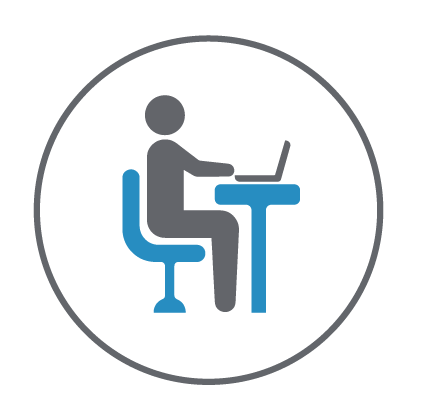 Reimagined Workplace
Create and maintain a post-pandemic workplace that's safe for boundless collaboration and true resiliency, including working from anywhere on any device with all policies and procedures in tow.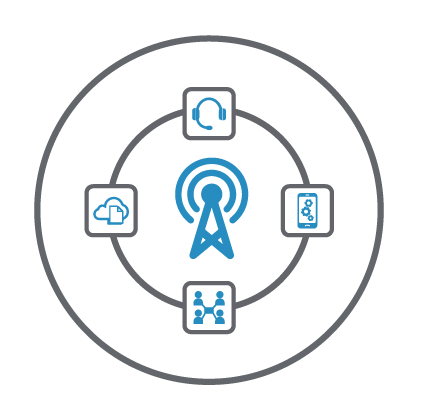 Transformed Network
Design a resilient network environment and deploy it locally and/or globally, at one site or hundreds with consistent, fast, repeatable outcomes. Back it up with remote IT support, proactive maintenance and expert monitoring.
Edge Networking Transformation
Black Box's technicians specialize in core capabilities that can help your enterprise securely optimize its network for remote traffic; safeguard corporate assets; and build a phased plan that makes the most effective use of your existing environment and maps out the digital transformation journey.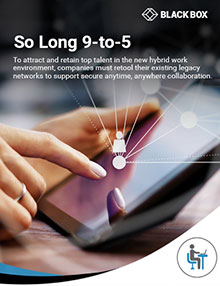 So Long 9-to-5
Attracting and retaining top talent in the new hybrid work environment.
The COVID-19 pandemic upended the workplace and freed employees to work securely from home. This liberation from the daily grind has resulted in increased productivity, better work/life balance, and savings for employees and corporations. The benefits are so great that major corporations have announced plans to offer the perk of a hybrid work environment — one where employees work in a remote/in-office combination.
Read this guide to find out how your business can retool and reimagine your current legacy system to support an exponential amount of users, devices, and locations.
Black Box works with clients around the globe to address the unique challenges of edge network transformation, including these impressive success stories: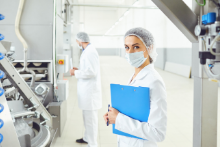 Manufacturer's Network Optimization Saves $3M
A large food manufacturer turned to Black Box for help optimizing its network, upgrading its unified communications system, and supporting them after installation. The result was enhanced security and efficiency that lead to a projected savings of approximately $3 million.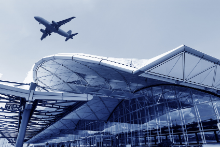 Airport Foils Ransomware Attack
A large, North American, international airport, decided not to pay on a ransomware attack. Instead, they turned to Black Box. Our experts isolated the "infection," procured new equipment, rebuilt the network, and reinstalled data from backups. The resulting value totaled over $2 million. Read Full Case Study.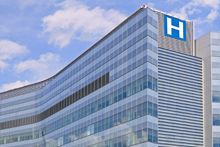 Hospital's HIPAA Maintained Remotely At $1.2M Value
A Top 5 North American hospital network turned to Black Box to provide employees with secure, HIPAA-compliant remote access via cloud management. Results included potential reallocated hospital space, lower business risk, additional remote work opportunities, and a $1.2 million recognized value for investment in security devices. Read Full Case Study.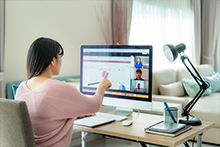 Municipality Adds Secure, Remote Access; Gains $1.1M In Productivity
During the lockdown, a Northeast municipality employees couldn't access files and applications remotely due to the absence of security features. Black Box provided a security platform that protected access to data for all users, devices, and applications. The result was a $1.1 million gain in productivity — plus millions saved by thwarting security breaches and ransomware attacks.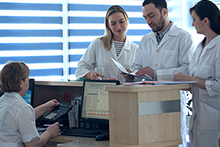 Centralize 300+ Disparate Healthcare Networks
A growing healthcare consortium needed to simplify and consolidate 300+ homegrown field office networks for manageability, agility, and HIPAA compliancy. By leveraging Black Box's expertise and national service teams, they received a centrally managed, integrated SD-WAN network that mitigated risk, met all HIPAA requirements, and guaranteed 99.999% uptime. Read Full Case Study.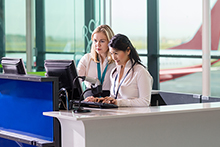 Pandemic-Safe NOC for Miami Airport
When the pandemic hit, the Black Box team faced the daunting challenge of how to quickly transition Service-Desk Agents to a remote and socially distanced work environment, yet continue to provide mission-critical network and communications services with no disruption for the Miami International Airport. The team seamlessly cut over to a customized cloud-based solution and realized significant annual cost savings and a major reduction in call waiting and queue times. Read the full case study.
Why Black Box?
For almost 45 years, Black Box has helped clients in all industries and locations around the globe build, secure, manage, reimagine, and transform their networks and IT infrastructure.
Thanks to partnerships with leading manufacturers in digital communication and infrastructure, Black Box can help you shape a consumption model that will revolutionize your work ecosystem — and give your employees the flexibility to collaborate securely and intuitively anywhere, anytime, on any device.
So whether you're a large healthcare enterprise or retailer, a small manufacturer, or somewhere in between, Black Box's 2,500 team members have the know-how to help you engineer business continuity and innovation.
Business Resiliency and Digital Transformation
What does the modern workforce look like? Gain new insight and understanding from our Edge Networking experts as they help you make sense of secure hybrid work models, the post-pandemic office environment, and fluid business operation.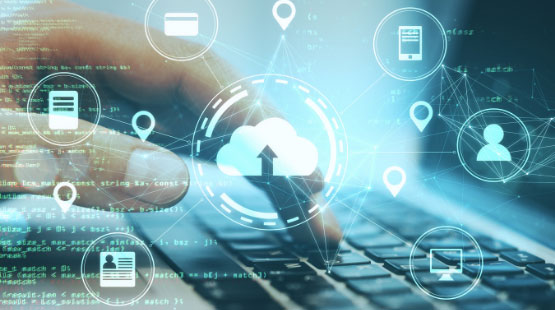 Move Over IT: The New Remote Work Perk is a Top-Down Strategy with Multiple Players
More than a year into working remotely during the pandemic, one thing is clear: The majority of employees don't want to return to the pre-pandemic daily grind. Instead, many of them now consider a hybrid work environment (working in a remote/in-office combination) as a preferred "perk."
In one recent poll of U.S. employees, for example, half noted they would not return to a job, post-pandemic, that didn't offer them remote work as an option.1
Thanks to higher productivity from remote workers and lower operating costs, companies are seriously considering offering that perk. Indeed, some major brands (Spotify, Google, and Microsoft, for example) have already announced plans for supporting a remote work environment as a way to attract and retain the best and brightest individuals.
IT's Supporting Role in the Remote Work Perk
No company can offer the perk of remote work without a network that can support it securely from any device and location. And not just support it, but make network access intuitive, homogenous, and collaborative for an exponential amount of end-users.
It's a formidable task for corporate IT staff members, not only because the directive is being mandated from the top down, but also because it involves a supporting role for corporate IT. Indeed, to offer the perk of remote work, IT is now one of three players, including Facilities and HR — departments that may have an incomplete understanding of the complexities involved in retooling and reimagining a network that optimizes and transforms the way work gets done.
An important part of IT's role in this cooperative process involves thinking about and promoting — step by step — the job of transforming an existing legacy system into a truly optimized, resilient network that employees can access freely, including:
Key functions:

Zero-trust security is the top priority. Data has to be protected against purposeful attacks from cybercriminals and accidental breaches from employees who are logging in from a myriad of devices and locations.
Centralized control for deploying, managing, and troubleshooting
Optimized applications
Scalability that adjusts to remote user growth



Core capabilities: This includes the hardware and software that enables secure remote work on-premise, hybrid, or in the cloud. SD-WAN and Wi-Fi provide the "remote" piece of secure remote work, with the network prepped and ready for the future state of Wi-Fi 6. Core capabilities also encompass optimization tools and emerging technologies for analytics and troubleshooting, as well as the eventual procedures and processes for returning to the corporate office in some capacity.


End-user characteristics: For employees to do their best work on their own and with others (co-workers, vendors, customers), the network has to support communication and collaboration in a way that feels natural and barely there.


Resiliency: To ensure business continuity, the network must be resilient and able to recover — rapidly — from planned and unplanned disruptions, including those caused by civil unrest, environmental disasters, and terrorism.
Choosing a Secure Remote Work Partner
If you don't have the resources in place to accomplish a network transformation — one that's on a demanding, highly-visible deadline and includes shared input of other departments — you may want to partner with expert who has your best interests in mind.
When choosing a partner who can help you reimagine your current network, consider these attributes:
Certified, experienced architects and engineers who offer solution lifecycle support for deep knowledge and discounts — and less stress on your IT staff. Look for knowledgeable assessments of your current environment; a thoughtful, detailed roll-out plan; and post-implementation support.
A full security suite of hardware and software. Security should be built-in from the ground up and not as an afterthought. The suite must work together seamlessly with the strength of a strong brand behind it.
Simplified license management, such as one subscription and renewal rate purchased through one vendor.
Discounts for purchasing products together, as well as free, built-in growth.
The ability to try before you buy with trials and proof of value (POV).
Ready to take the next step? As a gold-certified Cisco partner, Black Box can help you secure, retool, and reimagine a network that's optimized for secure remote work, resilient to disruption, and a perk for attracting and retaining leading job candidates.
To learn more about secure remote work, download our Secure Remote Worker guide "So Long 9-5".
Footnotes:
1State of Remote Work, COVID Edition 2020: How employees across the U.S. feel about working remotely in a post-COVID-19 world, their new workplace expectations, and what employers need to know to recruit and retain top talent; OWL Labs, Global Workplace Analytics
Where Do We Start?
Work quickly to identify needs and outline a plan of action. Contact a Black Box expert today.